Wisconsin DNR Says Deer License Sales Down Slightly From Last Year
Wednesday, November 24th, 2021 -- 8:01 AM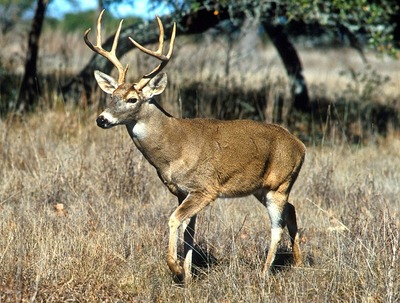 (Raymond Neupert, WRN) The Department of Natural Resources says deer license sales are down slightly this year for the gun hunt.
DNR Wildlife Management Program Director Eric Lobner says preliminary sales are down about 1 and a half percent, but there's some good news. "Wisconsin continues to be a key destination location. We did see an increase in the number of non-resident license sales this year so it's great to see people coming to Wisconsin and continuing to hunt."
Pritzl says early numbers are showing the deer harvest down about 14 percent over last season, but he's not worried. "It's too early to draw any narratives or conclusions and that's why we wait until the end of the year as we discussed in the preseason briefing."
Pritzl says that despite a good weather forecast and decent conditions, deer weren't as active as expected. "A lot of the comments opening day were also that deer activity did not seem to be that high on an opening day, even though the conditions were again nice for hunting."
Pritzl says the DNR is looking to see a rebound of those harvest numbers by the time that the season is over.
---
Feel free to contact us with questions and/or comments.