Clark County Economic Development Corporation Reminds Residents About Financial Assistance
Tuesday, November 23rd, 2021 -- 1:00 PM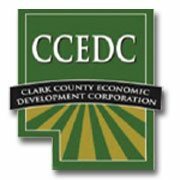 The Clark County Economic Development Corporation and Tourism Bureau is reminding residents about some financial assistance still available.
The Wisconsin Economic Development Corporation is still offering its Main Street Bounceback Grant program which provides $10,000 grants. The program is open to new or existing businesses opening a new location or expanding operations in a vacant commercial space as of January 1, 2021.
The program is being administered by the WEDC in partnership with the nine Regional Planning Commissions located in the state. In the Eau Claire area, the West Central Wisconsin Regional Planning Commission will administer the program in its seven-county region of Barron, Chippewa, Clark, Dunn, Eau Claire, Polk, or St. Croix counties.
If your business resides in one of these West Central Wisconsin Regional Planning Commission counties, to apply, go to this link https://www.rbfinc.org/covid-19-resources or if you have questions, you can also call 715-836-2918.
For businesses located in counties outside of the West Central Regional Planning Commission, go to the link above and find your local regional planning commission for your county and contact them directly. It appears that the application being used by the nine regional planning commissions is the same.
Click on the application link if you would like to see what the application looks like. For more information on Bounceback program please go to this link: https://wedc.org/programs-and-resources/mainstreet-bounceback-grants/.
Also, last week, the SBA announced the following updated guidance for COVID Economic Injury Disaster Loan program applicants to better serve small business owners in need, while funding remains available.
EIDL loan and Targeted Advance applications will be accepted until December 31 and will continue to be processed after this date until funds are exhausted.
Supplemental Targeted Advance applications will be accepted until December 31; however, the SBA may be unable to process some Supplemental Targeted Advance applications submitted near the December 31 deadline due to legal requirements.
The SBA cannot continue to process Supplemental Targeted Advance applications after December 31 and strongly encourages eligible small businesses to apply by December 10 to ensure adequate processing time.
Borrowers can request increases up to their maximum eligible loan amount for up to two years after their loan origination date, or until the funds are exhausted, whichever is soonest.
The SBA will accept and review reconsideration and appeal requests for COVID EIDL applications received on or before December 31 if the reconsideration/appeal is received within the timeframes in the regulation.
This means six months from the date of decline for reconsiderations and 30 days from the date of reconsideration decline for appeals, unless funding is no longer available.
The COVID EIDL and EIDL Advance programs still have billions of dollars available to help small businesses hard hit by the pandemic. More than 3.8 million businesses employing more than 20 million people have found financial relief through SBA's Economic Injury Disaster Loans.
---
Feel free to contact us with questions and/or comments.