Progress Continues in Wisconsin Farm Fields
Tuesday, September 14th, 2021 -- 10:01 AM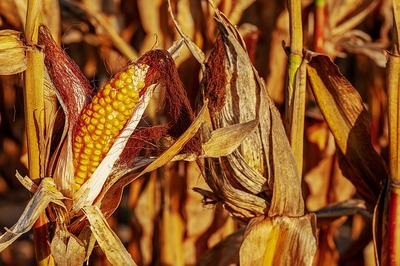 (Wisconsin Ag Connection) There was another long period of very few interruptions from Mother Nature last week, according to the latest Wisconsin Crop Progress summary.
Accordin to the Wisconsin Ag Connection, the state's agriculture department said on Monday that farmers were busy chopping corn, harvesting hay and planting winter wheat after the Labor Day weekend.
Cranberry and kidney bean producers have also begun their harvest activity. Topsoil moisture levels were rated 11 percent very short, 13 percent short, 70 percent adequate and six percent surplus.
As of Sunday, about 94 percent of the corn was in the dough stage or beyond and 82 percent was dented. Fifteen percent of the crop was considered mature statewide, which was nearly a week behind last year and two days slower than the five-year average.
So far, farmers have about 25 percent of the corn for silage chopped, which is also behind normal. An estimated 70 percent of the soybeans are coloring and 22 percent are dropping leaves.
Potato farmers have about 40 percent of their harvest completed this season. Meanwhile, growers have planted 20 percent of their winter wheat crop as of this week. And the third alfalfa hay crop is nearly off the fields, with fourth cutting at 68 percent complete.
---
Feel free to contact us with questions and/or comments.