Wearing A Life Jacket Saves Lives
Friday, July 23rd, 2021 -- 10:33 AM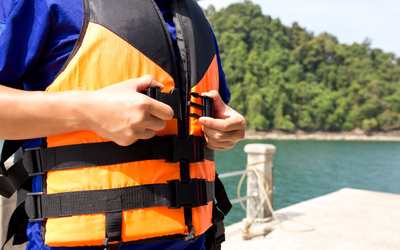 (DNR Release)- It's peak boating season, and the Wisconsin Department of Natural Resources (DNR) reminds boaters that wearing a life jacket could save your life.
To date, 16 people have died in boating incidents so far this year in Wisconsin. Operator inexperience, inattention, recklessness and speeding are the four leading causes of tragic watercraft crashes, and the leading cause of death is drowning.
The majority of people who drown in boating accidents know how to swim but become incapacitated in the water such as being injured or unconscious, exhausted or weighed down by clothing. Lt. Darren Kuhn, DNR Boating Law Administrator says "Wearing a life jacket is the easiest thing you can do to make sure that your next boating trip won't be your last."
Statistics show boaters who wear life jackets and take boater safety courses are most likely to stay safe on Wisconsin waters.
---
Feel free to contact us with questions and/or comments.