Hunters Harvested More Deer Opening Weekend Compared to Last Year
Wednesday, November 25th, 2020 -- 9:01 AM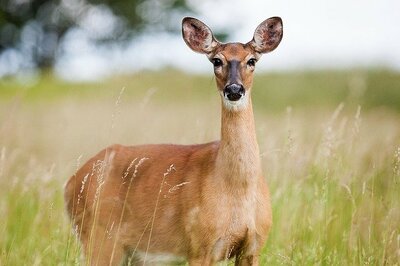 (Wisconsin Ag Connection) -The number of deer harvested during the opening weekend of the 2020 gun-deer season was up compared to last year.
According to preliminary numbers released by the Wisconsin Department of Natural Resources, hunters bagged 95,257 deer on Saturday and Sunday. That was 2,102 more than the first two days of the 2019 hunt; but still 23,000 fewer than the 2018 opener. The total number of bucks taken over the weekend was also up nearly 800 from a year earlier at 49,025. Wildlife officials say the higher kill numbers are a result of better weather and excellent hunting conditions. Hunters have until 5:00 p.m. on the following day to register a deer. DNR officials say more than 810,233 hunters had purchased their license and headed into the outdoors for the annual nine-day gun deer hunt in Wisconsin.
Meanwhile, the DNR's Bureau of Law Enforcement reported four incidents during the gun-deer opener, including one fatality. Reports say that happened in Door County, where a 65-year-old man tripped while exiting his blind and accidentally discharged his firearm into his chest. The gun-deer season ends at dusk this Sunday.
---
Feel free to contact us with questions and/or comments.