Neillsville 4th Graders Work on Fun Project
Tuesday, May 4th, 2021 -- 11:00 AM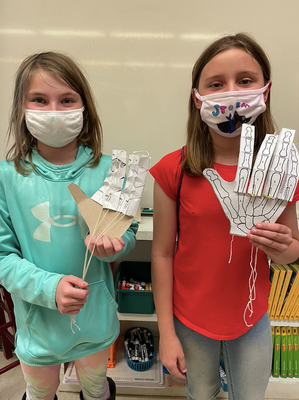 Neillsville 4th graders completed a fun project as they learn about bones, muscles and more.
The fourth graders are currently learning about the bones, joints, muscles, and tendons in their body that help them move.
In their free time, some fourth grade students made an awesome paper hand to show how the parts of our hand work to get our fingers to move.
---
Feel free to contact us with questions and/or comments.