Granton School District Completes Strategic Plan
Monday, May 3rd, 2021 -- 4:00 PM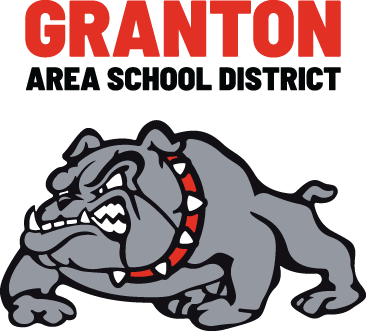 -The Granton School District's Strategic Planning Committee recently completed the Strategic Plan for the District.
The plan received approval by the Granton School Board. I spoke with Granton's Interim Administrator, James Kuchta, as well as two members of the Strategic Plan Committee, staff member Char Johnson and student Abby Woller, and they discussed some of the goals found in the plan.
Char: "I've been with the Granton School District for about 6 years. I was a member of the Co-curricular and Student Activities Action Team (a subcommittee of the Strategic Planning Committee)."
"Our goal we came up with as an action team was 'to increase participation in sports and clubs and activities among students and children of all ages. And we want to provide skills needed for children to succeed in school and beyond.'"
"So, one of the ways we want to achieve this goal is to survey students and parents and determine what things the student would like to be involved in and if there are any barriers to participation so we can try to work around those barriers and get students involved in clubs and activities."
Abby: "With my group, we talked about bringing the activities and sports that were at Granton, back to Granton like football, Home Ec., FBLA and we talked about bringing back more of the Cross Country sports and more of a softball team if we have enough people interested. And bringing back more of the activities that are offered at other schools that can't be offered at Granton."
Mr. Kuchta: "And with some of those activities we currently co-op with Neillsville for football and cross country and certain other sports. Besides sports, the Action Team also talked about other activities. What were some of those?"
Char: "Some of the additional activities that students want to see are FBLA, Skills USA, which is Tech Ed. So, we're just trying to get an idea of student awareness of what they want to be involved in that we don't offer now."
Mr. Kuchta: " I know there is a direct link between connectivity or student involvement in school activities and how well they do in school in preparation for life. So, it's great this team is looking at what students are interested in and how we can bring those activities back to Granton."
Question: "Just to clarify, this plan is done and approved by the School Board and now it's just a matter of moving forward and trying to achieve the goals identified by the plan, correct?"
Mr. Kuchta: "Yes, that's right. This is a guiding document for the Board to use with community input, staff input, and student input. The work isn't completed now that we have this Strategic Plan, rather the work is just beginning."
"And we're excited about the conversation we've had within the community and the school. We've got great facilities. There were a number of young parents that were involved and interested in bringing in recreational activities for those young kids to use our great facilities like the fieldhouse and swimming pool."
Char: "One of the other things that Abby and I recognized in our group is that we really want to get younger students involved in the activities and sports. So, one of our goals is to work with elementary aged students and try to get them involved in youth camps or things like that."
"Currently we have an Elementary Student Council that does amazing things with our elementary kids. So, we're looking at whether there will be other clubs or organizations that would like to offer something at an elementary level as well."
Abby: "We also talked about having basketball camps for the elementary students so we have more participation when they get up to middle school."
Mr. Kuchta: "Those are just some of the things that will be happening in the upcoming months, during summer school, and beyond."
---
Feel free to contact us with questions and/or comments.