Clark County Economic Development Asking Residents and Businesses to Fill Out Broadband Survey
Monday, February 22nd, 2021 -- 12:00 PM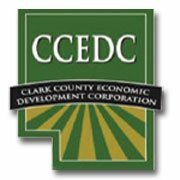 In today's world, high-speed internet or broadband is essential to a strong economy and an exceptional quality of life.
The COVID-19 pandemic has demonstrated the importance of broadband to daily living, including telecommuting, distance learning, telemedicine, and online shopping.
And the pandemic has laid bare Wisconsin's digital divide with many rural areas at an economic, educational, and social disadvantage due to a lack of broadband service.
A January 2021 University of Wisconsin-Madison Extension report shows that Clark County is among the Wisconsin counties with the greatest lack of internet access.
To help us address our area's digital divide, the Clark County Economic Development Corporation and Tourism Bureau is inviting residents and businesses within Clark County and its school districts to participate in a broadband survey.
Everyone is encouraged to participate, regardless of your current level of internet access. The survey results will be used as part of a Clark County Broadband Study being prepared with the assistance of the West Central Wisconsin Regional Planning Commission.
The survey results may also be used as supporting documentation for grant requests to improve broadband service. Complete your survey by March 15th . It only takes a few minutes and is important to document the need for improved broadband access.
If your home and business are at different addresses, please complete separate surveys for each. For those with internet access, visit the Economic Development Corporation's website for more instructions and to complete the survey online at: http://clarkcountywi.org/. Go directly to the survey here https://clark-county-broadband-internet-survey-wcwrpc.hub.arcgis.com/
A unique feature of the online survey is a speed test, so it is important that you complete the survey from your home or place of business. For those without internet service, a printed survey form is available at local libraries as well as from the Economic Development Corporation.
For more information, contact Sheila Nyberg, Clark County Economic Development Corporation, at 715-255-9100. They thank you for participating.
---
Feel free to contact us with questions and/or comments.