Loyal School Board Approves School Nurse/Sub Teacher Position
Monday, February 22nd, 2021 -- 10:07 AM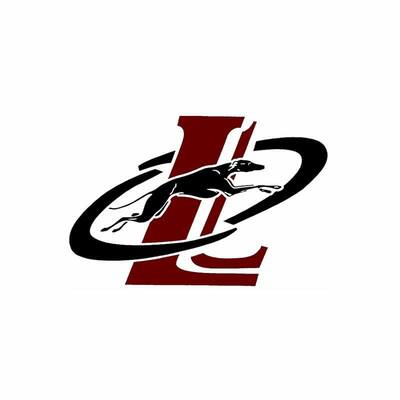 -The Loyal School Board discussed/reviewed the School Nurse/Sub Teacher position at their recent meeting.
In closed session, they reviewed the School Nurse/Sub Teacher position and applicants as well as other personnel issues. They then hired Erin Shafto to be their school nurse/sub teacher for the remainder of the 2020-21 school year. She will help with contact tracing and be their on staff sub.
In open session, they started by opening the floor to public comments. They heard from some students in support of a cooperative softball program with Greenwood, some parents on upcoming high school events, and parents on the COVID quarantine policy.
Also, Lisa Voisin from Baird Financials gave a presentation to the Board on the tax impacts to the School District of Loyal for a building improvement referendum. Tom Odeen also reviewed the notes from the Long-Term Strategic Planning – Finance meeting and progress made on the Five Year Strategic Plan.
The following spring coaches were also approved including Greg Brock as the Head Baseball Coach, Eric Schoonover as the Assistant Baseball Coach, and Kanyon Rachu as the Junior High Baseball Coach. For track, Jim Genteman was hired as the Head Coach and Bernie Stuttgen as the Assistant Head Coach.
Also hired for track was Kyle Damask, Matt Kubista, Paul Ziebell, and Rebecca Smith was hired as the Junior High Coach. The Softball Coaches will be determined later. The Board also approved the softball cooperative with Greenwood for one year.
The 2021-22 School District Calendar was not yet ready for Board approval. It will be tabled until next month. No decision has been made on the District Schedule. They plan on having more staff and parent meetings to discuss in detail.
As of today, they have had two inclement weather days that, in accordance with their 2020-21 school calendar, they do not have to make up. Plans for any future inclement weather days are being discussed, with the possibility of holding virtual learning, or making the days on up STAAR work days.
They will keep everyone posted as the year progresses. They also heard year-to-date COVID statistics. The Junior and Senior High had 12 positive cases, the Elementary had 7 positive cases, and the staff had 8 positive cases.
For quarantine, the Junior High had 57 students quarantined, High School had 109, and the Elementary had 152. The district is tentatively planning on a staff vaccination clinic on March 11 with the second dose scheduled for April 8. Approximately 50 staff members are signed up for the shot.
Last week and this week they have had no COVID quarantines district wide. They are going to continue with masks and their current quarantine policy. They will continue to review their COVID procedures monthly.
The Board and administration will be considering outdoor field trips for the rest of the school year on a case-by-case basis. The Board approved a trip for the FFA members to go to Bruce Mound.
Elementary Principal Nancy Popp reviewed her SAGE/AGR report. She also reported on the Spelling Bee. Four students represented Loyal in this year's Spelling Bee. Ryker Littlefield and Jarrett Rueth for the junior high and Payten Wolf and Jacob Schmidt for the elementary.
This round was done virtually this year and the Regional Winners will be announced when all the schools have finished. Thank you to Mrs. Campbell for planning this event for the students. Data Day was held last Friday. Staff met to discuss progress of the students this year.
Also, groups were established for the Title I teachers with extra services being offered for the junior high students since they now have a third full-time teacher on staff. They thanked all the teachers for their efforts, and to the Title I teachers and Special Education teachers for doing the bulk of the assessments to get ready for this meeting.
This last Friday, they had another workday for students. These days have been wonderful for teachers to plan lessons and activities for their students and contact parents and students who may be missing work.
They have also been doing some team building activities with the staff to relieve some stress. Last Friday, the staff were separated into groups and were given the task of "Breaking In" to locked boxes. These were created around different curriculum that they might teach in a day. Some were more difficult than others and may have in fact caused more stress than they relieved.
The school owns these materials and Kay Heiting can set them up for use. Thank you to Kay for all the preparations and thank you to the staff for working so diligently to complete your tasks.
Also, there will be a 50th Easter Parade this year. This event will take place on March 31st . The kindergarten and 1st grade teachers have been working together to organize this traditional event.
High School Principal Doug Diechman reviewed some of the events of the past 30 days. Course Registration for grades 8-11 has been going well. He has been working with the AD's on updating the athletic code. They held the first staff wellness committee meeting with great participation and ideas.
The staff in-service on 2/12/21 went well, the staff did breakout boxes, data review and committee meetings. He announced the 2021 Valedictorian, Jenna Waldhart, and Salutatorian, Savannah Schley. Congratulations to both these girls on a job well done.
In the next 30 days he plans to work on course requests for the 2021-22 school year, distribute the academic awards from first term, hold a PLC coaching academy, meet with juniors to discuss prom options, and seniors to discuss graduation and other senior events.
They have installed new cameras in the student parking lot for additional security and safety.
---
Feel free to contact us with questions and/or comments.