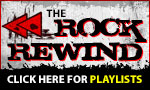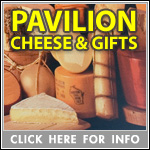 Neillsville Softball & Baseball Games Cancelled
Tuesday, May 21st, 2013 -- 2:34 pm
The Regional Softball game between Neillsville and Stanley-Boyd has been cancelled today and rescheduled for Wednesday at 4:30 pm. Neillsville baseball vs. Black River Falls is also cancelled, no reschedule yet. [ ]
WIAA Regional Track & Field
Tuesday, May 21st, 2013 -- 7:11 am

Here are results from area athletes competing in Regional Track & Field on Monday. Top 4 finishers in each event advance to Sectionals on Thursday. [ full story ]
Osseo-Fairchild Wins Cloverbelt Title
Monday, May 20th, 2013 -- 6:51 am

Osseo-Fairchild once again captured the Cloverbelt Conference golf title on Friday while freshman Thomas Longbella of McDonell was the top individual for 2013. [ full story ]


Sports Broadcasts on 107.5 FM, Memories 1370 AM & Today's Best Hits 92.7 FM (WPKG). Central Wisconsin Broadcasting prides itself in providing quality coverage of Cloverbelt and Marawood conference teams.


Wed., May 22nd, 2013
Div. 3 Regional Semi-Final - Stanley-Boyd @ Neillsville - Girls Softball
Memories 1370 AM - Game time: 4:30 PM

Join Larry Hoeser for football, basketball, baseball, softball and volleyball action.