Optimist Club of Neillsville "Tri-Star Basketball Winners
Friday, March 12th, 2021 -- 11:00 AM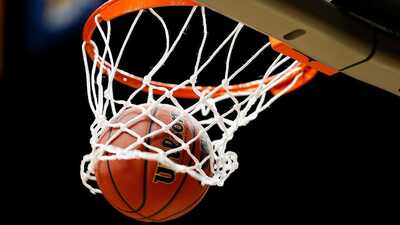 The Optimist Club of Neillsville conducted their annual Tri-Star Basketball competition for boys and girls ages 8-13 on Thursday, March 11th at the Neillsville Fieldhouse. Over 95 children participated.
BOYS 8 yrs.
1st Robert Hogan
2nd Augie Anderson
3rd Teigyn Osmond
GIRLS 8 yrs.
1st Adreian Waltemate
2nd Mya Gross
3rd Emersyn Brunette
4th McKenzie Smith
5th Hattie Kuhlka
6th Kenzie Klimpke
BOYS 9 yrs.
1st Zage Westbay
2nd Kalvin Heck
3rd Jason Pauley
GIRLS 9 yrs.
1st Maci Knudson
2nd Lexi Bergemann
3rd Hadley Hare
4th Danika Stenulson
5th Angelica Roman
6th Ali Shaw
7th Alexis Opelt
BOYS 10 yrs.
1st Levi Janssen
2nd Trevor Hart
3rd Mason Walter
4th Andres Cortez
5th Eli Rossman
6th Jace Pederson
GIRLS 10 yrs
1st Keena Jahn
2nd Cheyenne Zurfluh
3rd Gena Dolle
4th Maddie Newberry
5th Tinley Wuethrich
6th Ella Erickson
7th Tori Cappadora
BOYS 11 yrs
1st Zeb Schultz
2nd Marcus Luchterhand
3rd Zyer Westbay
4th Landon Rakestraw
5th Braeden Mortenson
6th Joshua Cortez
GIRLS 11 yrs
1st Maddie Shaw
2nd Abigail Backaus
BOYS 12 yrs
1st Collin Knoff
2nd Kaiden Strey
3rd Micah Ziebell
GIRLS 12 yrs
1st Dani Bobak
2nd Layla Walk
3rd Ella Dittner
4th Braelyn Anding
5th McKenna Erickson
6th Hannah Dorshorst
BOYS 13 yrs
1st Hunter Walter
2nd Tucker Johnson
3rd Alex Strey
GIRLS 13 yrs
1st Jessa Kuhn
2nd Savannah Dorshorst
Also competing and earning medals were these pre-eligible athletes: Tennyson Kind, Ezra Allard, Gerald Gaier, Zenley Westbay, Myles Waltemate, Cruz Niemann, Hayden Poeschel, Ashton Brown, AJ Luchterhand, Kaid Klimpke, Olive Bennett, Everly Brunette, Halo Schultz, Sophie Heck, Brooke Spencer, Jace Janssen, Lucas Luchterhand, Garett Ehlen, Gordy Gaier, Blake Knudsen, Tripp Laufenberg, Jarus Backaus, Grayson Boe, Tuff Calkins, Roran Oldham, Bentley Smith, Jordan Waters, Hunter Knoll, Gavin Simpson, Ben Mathis, Logan Friemoth, Arryana Evans, Tyra Wuethrich, Harper Opelt, Kallie Jahn, Addy Brown, Elise Swita, Madison Zurfluh, Bella Ehlen, Emma Spencer & Alle Erickson.
The event included competition in passing, dribbling and shooting skills. Each first place winner received a plaque, while all other participants received medals.
---
Feel free to contact us with questions and/or comments.