Neillsville Booster Club Girl's Youth Basketball Tournament Results
Tuesday, March 9th, 2021 -- 8:15 AM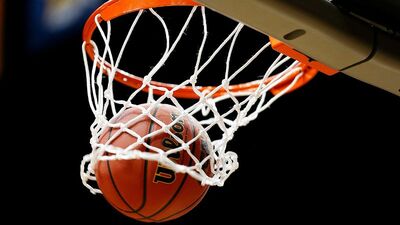 The Neillsville Booster Club held their annual Girl's Youth Basketball Tournament on Sunday, March 7th. Sixteen, 5th-8th grade teams from around Central Wisconsin competed in the tournament.
Placing first in the 5th grade division was the Neillsville Warriors as they finished the day with a perfect 3-0 record. The Auburndale Apaches grabbed the silver medals with Marshfield Columbus and Greenwood rounding out the field. Members of the winning squad who were coached by Eric Backaus and Sarah Kranz included: Jayda Bottlemy, Riley Hemp, Brailey Opelt, Abigail Backaus, Addie Kranz, Maddie Shaw, Claire Hannish, Marie Hagman, Katie Rose and Kaleha Decorah.
In the sixth grade division, the local girls again reigned supreme as they bested O-F, Colby and Marshfield Orange. Members of the team who are coached by Kevin Dittner & Chris Warren included: Makenna Erickson, Braelyn Anding, Layla Walk, Mady Davel, Mary Rose, Tessa Warren, Ella Dittner, Jayda Bottlemy and Maddie Shaw.
In the 7th grade division again the local hoopers took home the gold medals. Auburndale, Marshfield and Greenwood rounded out the bracket. The Warriors coached by Jamie Kuhn, Teresa Stargardt and Kevin Langreck were lead by Olivia Langreck, Jessa Kuhn, Laci Stargardt, Rachel Dux, Karcyn Schmitz, Emerson Ormond, Mady Davel, Layla Walk & Ella Dittner.
In the final grouping the Osseo-Fairchild Thunder garnered the gold medals. The bracket was extremely even as the Warriors, Marshfield Silver and Marshfield White all completed the day with 1-2 records. The Warriors finished their season in style as they sneaked by Marshfield White 40-39 in a triple overtime thriller. Members of the local group who were coached by Duane King included: Sydney Subke, Gracie Schoengarth, Kaylee Lawrence, Kenadi Urban, Keltie Schoen, Shylah Walk, Sophie Hanson and Laela Strong.
In the daylong competition, twenty-four games were contested. The Booster Club would like to thank the many volunteers who helped officiate, score keep, and take tickets. Due to covid protocol the tourney was smaller this year, but we are appreciative the competition took place and the girls got a chance to showcase the skills they have been working to develop the past four months. All proceeds are used to support youth sports at Neillsville schools.
---
Feel free to contact us with questions and/or comments.