Rosters Announced For WBCA All-Star Classic
Thursday, July 1st, 2021 -- 7:46 AM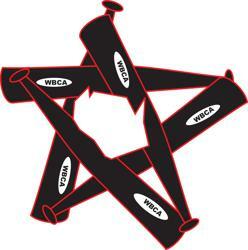 The Wisconsin Baseball Coaches Association has announced the rosters for the 2021 WBCA All-Star Classic. A six-game round-robin schedule between four teams (split into North, South, East, and West) will be played Friday, July 9th and Saturday, July 10th at EJ Schneider Field in Oshkosh.
Friday July 9
4:00pm NORTH vs. SOUTH
6:30pm EAST vs. WEST
Saturday July 10
10:00am EAST vs. SOUTH
12:30pm NORTH vs. WEST
2:30pm SOUTH vs. WEST
4:30pm EAST vs. NORTH
*game times are subject to change.
EAST ALL-STAR CLASSIC ROSTER
PITCHERS:
Cole Fialco (Menomonee Falls)
Jacob Hartlaub (Martin Luther)
Alex Hayes (Muskego)
Tommy Meyer (Wauwatosa East)
Tyler Peck (Oak Creek)
Mason Ruh (Wisconsin Lutheran)
Catchers:
Joe Ricchio (Kenosha Tremper)
Anthony Tomczak (Muskego)
Infielders:
Bobby Ball (Brookfield Central)
Ryan Kendziorski (Whitnall)
Ethan Sawyer (Germantown)
Sawyer Smith (Shoreland Lutheran)
Gavin Theis (Lake Country Lutheran)
Gabe Zelenski (Pius XI)
Outfielders:
Leo Faletti (Wilmot)
Anthony Gross (Catholic Memorial)
Luke Wroblewski (Sussex Hamilton)
Utility:
Nick Nowak (Waukesha South)
Coaches:
Jeff Bigler (Brookfield Central)
Tim Gotzler (Menomonee Falls)
Tim Mielke (Shoreland Lutheran)
SOUTH ALL-STAR CLASSIC ROSTER
PITCHERS:
Bow Hartwig (Johnson Creek)
Evan Jackson (Milton)
Keagon Kaufmann (DeForest)
Jacob Kisting (Verona)
Brady Stevens (Sun Prairie)
Liam Stumpf (Mineral Point)
CATCHERS/OF:
Josh Caron (Sun Prairie)
Charlie Bogue (Mount Horeb)
Anthony Vivian (Dodgeville)
INFIELDERS:
Carson Shepard (Sun Prairie)
Bryce Leedle (Markesan)
Mason Kirchberg (DeForest)
Jonas Kittoe (Mount Horeb)
Payton Steiner (Baraboo)
Clayton Slack (Viroqua)
OUTFIELDERS:
Trace Kirchberg (Columbus)
Sam Giombetti (Lake Mills)
Clayton Mathwig (Deerfield)
COACHES:
Jeremy Dunnihoo (Stoughton)
Todd Grant (Bangor)
Trevor Kattre (Belmont)
NORTH ALL-STAR CLASSIC ROSTER
PITCHERS:
Connor Brinkman (New London)
Carl Cano (Bay Port)
Isaac Cychosz (Rosholt)
Tommy Ellisen (Kimberly)
Thomas Hunt (Almond-Bancroft)
Kyle Springstroh (Kaukauna)
CATCHERS:
Noah Berndt (Winneconne)
Kaden Kosobucki (West De Pere)
INFIELDERS:
Will Matheis (Laconia)
Cal McGinnis (Kimberly)
Brennan Miller (Denmark)
River Reifsnider (Fond du Lac)
Carter Stebane (Brillion)
Patrick Ward (Elkhart Lake-Glenbeulah)
OUTFIELDERS:
Josh Blount (West De Pere)
Mason Dorn (Seymour)
Bennett Spaeth (De Pere)
Wilson Zuck (Appleton North)
COACHES:
Brett Brooks (Wild Rose)
Jack Brooks (Rosholt)
Shawn Rotzenberg (Wrightstown)
WEST ALL-STAR CLASSIC ROSTER
PITCHERS:
Spike Alexander (Medford)
Owen Anderson (Hudson)
Dylan Lapic (La Crosse Central)
Jared Lessman (Saint Croix Falls)
Walker Retz (Boyceville)
Kenny Schultz (Stevens Point)
CATCHERS:
Trett Joles (Boyceville)
Brigs Richartz (Menomonie)
INFIELDERS:
Jackson Bonneville (Ashland)
Jared Everson (Aquinas)
Matt Heinrich (Wausau East)
Owen Latendresse (DC Everest)
Evan Long (Tomah)
Brock Warren (Marathon)
OUTFIELDERS:
Tanner Marsh (Mondovi)
Ethan Rothbauer (Bloomer)
Brett Stuessel (Sparta)
Nick Urban (Marshfield)
COACHES:
Ryan Brookman (Tomah)
Justin Rayburn (Pittsville)
Matt Vold (Saint Croix Falls)
---
Feel free to contact us with questions and/or comments.