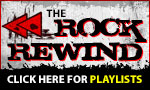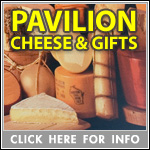 Neillsville Boys Advance To Regional Semi-Final
Wednesday, February 20th, 2013 -- 9:43 am
Posted by Larry Hoeser, Sports Director

The Neillsville boys basketball team improved to 19-4 on the season with a 58-41 Regional Quarterfinal win over Black River Falls on Tuesday night.

The Warriors will now play at Prescott on Friday night in a Div. 3 Regional Semi-Final - game time is 7 pm and you can hear it live on 92.7 FM WPKG.

In the quarterfinal on Tuesday vs. Black River Falls, Neillsville struggled early trying to get inside against the Tiger's 6'9" Ryan Hanson. Hanson finished the game with 9 blocked shots. Neillsville held a slim 17-15 halftime lead.

The game continued to be close throughout the third quarter and into the fourth until Neillsville got ontrack from the outside with Sam Neville and on the inside with Matt Grottke and Nick Thoma. Neville had all of his 7 points in the fourth quarter while Grottke had 6 pts. and Thoma 5 pts. in the 4th as the Warriors exploded for 26 points in the final quarter.

Kyle Hauge led Neillsville with 14 points including 4 three pointers, Grottke added 12 pts. Jack Roou led Black River Falls with 14 pts.




Sports Broadcasts on 107.5 FM, Memories 1370 AM & Today's Best Hits 92.7 FM (WPKG). Central Wisconsin Broadcasting prides itself in providing quality coverage of Cloverbelt and Marawood conference teams.


Join Larry Hoeser for football, basketball, baseball, softball and volleyball action.