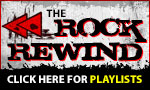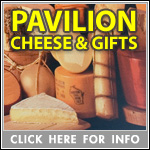 NGL Wrestlers Capture Dual Championship
Wednesday, February 6th, 2013 -- 6:41 am
Posted by Larry Hoeser, Sports Director

With their win on Tuesday night, the Neillsville/Greenwood/Loyal wrestling team wins the Cloverbelt Conference Dual Championship with a 5-0 record.

The final on Tuesday night was Neillsville/Greenwood/Loyal 59, Osseo-Fairchild/Altoona/Augusta/FC 24. Picking up pins in the win were Jake Rueth at 152, Mitchell Pohlman at 160, Derek Nielsen at 113 and Michael Chadwick at 138.

NGL also won the Cloverbelt Conference Tournament last Saturday. They will be at the Abbotsford/Colby Regional on Saturday.




Sports Broadcasts on 107.5 FM, Memories 1370 AM & Today's Best Hits 92.7 FM (WPKG). Central Wisconsin Broadcasting prides itself in providing quality coverage of Cloverbelt and Marawood conference teams.


Wed., May 22nd, 2013
Div. 3 Regional Semi-Final - Stanley-Boyd @ Neillsville - Girls Softball
Memories 1370 AM - Game time: 4:30 PM

Join Larry Hoeser for football, basketball, baseball, softball and volleyball action.