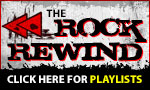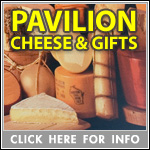 2nd At Nationals; Junior Olympics Next For Waltemate
Tuesday, February 5th, 2013 -- 10:00 am
Posted by Larry Hoeser, Sports Director

After losing a close match in the National Silver Gloves Boxing Tournament at 165 pounds in Missouri this past weekend, Jake Waltemate of Neillsville now has his sights set on the Junior Olympic Tournaments starting in May.

Dale Berger from the Community Boxing Club said that Jake is boxing really well right now as he dominated his first two matches at Nationals and then lost a close one to an individual from California in the finals.

Waltemate, who is now ranked #2 in the nation at 165 pounds, will be a part of the group of boxers that will be competing from the Community Boxing Club at the Elizabeth Inn in Plover on Saturday, Feb. 16th.




Sports Broadcasts on 107.5 FM, Memories 1370 AM & Today's Best Hits 92.7 FM (WPKG). Central Wisconsin Broadcasting prides itself in providing quality coverage of Cloverbelt and Marawood conference teams.


Join Larry Hoeser for football, basketball, baseball, softball and volleyball action.