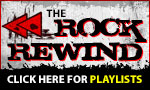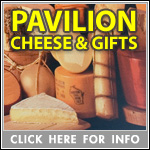 Donald Driver To Retire
Thursday, January 31st, 2013 -- 8:47 am
Posted by Larry Hoeser, Sports Director

Green Bay Packers receiver Donald Driver announced he is retiring after 14 seasons on ESPN Radio's "Mike and Mike in the Morning" this morning.

Driver, a 4-time Pro Bowler, said, "I'm going to officially put the cleats on the shelf. I'm going to walk away from the game,".

The Packers announced that he will take part in a formal news conference at Lambeau Field on Feb. 6 at 11 a.m. Fans are invited to attend Driver's retirement news conference and tickets will be distributed free of charge.

Drafted in the seventh round of the 1999 NFL draft out of Alcorn State, the 37-year-old Driver retires as the Packers' all-time leader in receptions (743) and yards (10,137). He also had 61 touchdowns receptions (third on Packers' all-time list) in 205 career games, all with the Packers. He had seven 1,000-yard seasons, also a Packers record for a receiver.

He turns 38 on Saturday.




Sports Broadcasts on 107.5 FM, Memories 1370 AM & Today's Best Hits 92.7 FM (WPKG). Central Wisconsin Broadcasting prides itself in providing quality coverage of Cloverbelt and Marawood conference teams.


Tue., May 21st, 2013
Regional Semi-Final @ Neillsville - Girls Softball
Memories 1370 AM - Game time: 5:00 PM

Join Larry Hoeser for football, basketball, baseball, softball and volleyball action.