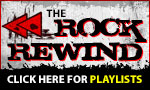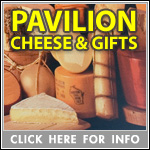 Waltemate Competing at National Silver Gloves Tournament
Wednesday, January 30th, 2013 -- 1:45 pm
Posted by Larry Hoeser, Sports Director

Jake Waltemate of Neillsville is competing in the National Silver Gloves Boxing Tournament Thursday thru Saturday.

The tournament is being held in Independence, Missouri. Boxers will be getting registered today with boxing action to start on Thursday.

Jake, who is representing Community Boxing Club of Neillsville and the State of Wisconsin, advanced to the National Tournament by winning his bout at 165 pounds at the Regional Silver Gloves Tournament in South Dakota.

His first bout will probably be in the evening on Thursday




Sports Broadcasts on 107.5 FM, Memories 1370 AM & Today's Best Hits 92.7 FM (WPKG). Central Wisconsin Broadcasting prides itself in providing quality coverage of Cloverbelt and Marawood conference teams.


Tue., May 21st, 2013
Regional Semi-Final @ Neillsville - Girls Softball
Memories 1370 AM - Game time: 5:00 PM

Join Larry Hoeser for football, basketball, baseball, softball and volleyball action.