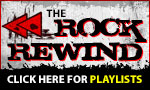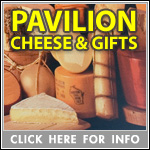 Lindner Surpasses 1,000 Points
Tuesday, January 29th, 2013 -- 7:38 am
Posted by Larry Hoeser, Sports Director

Neillsville junior, Jenny Lindner, surpassed the 1,000 point plateau in her career on Monday night in a 63-13 win over Spencer.

Lindner finished the game with 9 points which put over the 1,000 point mark in her career so far. Jenny becomes the 4th player in Neillsville history to surpass the 1,000 point mark.

The Warrior girls won their 46 straight ECC game with the 63-13 win last night in Spencer. Lindner led all scorers with her 9 points. Neillsville is now 12-0 in the conference and 15-0 overall. They will host Greenwood on Thursday night.




Sports Broadcasts on 107.5 FM, Memories 1370 AM & Today's Best Hits 92.7 FM (WPKG). Central Wisconsin Broadcasting prides itself in providing quality coverage of Cloverbelt and Marawood conference teams.


Tue., May 21st, 2013
Regional Semi-Final @ Neillsville - Girls Softball
Memories 1370 AM - Game time: 5:00 PM

Join Larry Hoeser for football, basketball, baseball, softball and volleyball action.