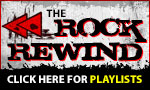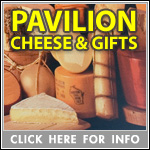 Neillsville Boys BB Tied For First
Friday, January 25th, 2013 -- 10:58 am
Posted by Larry Hoeser, Sports Director

After a one point win over Greenwood on Thursday night and Marshfield Columbus beating Augusta, Neillsville is now tied with the Beavers for first place in the ECC.

In a back-and-forth matchup on Thursday night in Greenwood the Neillsville boys basketball team pulled out at 45-44 win to improve to 13-1 in the Eastern Cloverbelt.

The game was tied after one quarter 8-8. Neillsville then outscored Greenwood 10-7 in the second to go into the locker room on top by three at 18-15. Both teams came out scoring in the third quarter with Neillsville holding a 17-16 edge and a 35-31 lead heading into the final frame. In the fourth quarter Neillsville held a 10 point lead at one time but Greenwood never went away and got to within 3 with less then 10 seconds left. A jumper by Ty Rachu cut the lead to one but time ran out and the Warriors escaped with a 45-44 win.

Matt Dux led the Warriors with 13 pts., Ty Rachu had 11 for Greenwood while Josh Cook added 10 pts.

Neillsville and Augusta are now tied atop the ECC with 13-1 records. Greenwood falls to 10-4, tied with Marshfield Columbus who has now won 8 in a row.

Neillsville is at Marshfield Columbus on Tuesday night while Augusta is at Greenwood.




Sports Broadcasts on 107.5 FM, Memories 1370 AM & Today's Best Hits 92.7 FM (WPKG). Central Wisconsin Broadcasting prides itself in providing quality coverage of Cloverbelt and Marawood conference teams.


Join Larry Hoeser for football, basketball, baseball, softball and volleyball action.