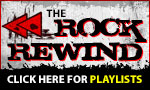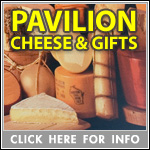 Key Eastern Cloverbelt Boys BB Matchups Tonight
Thursday, January 24th, 2013 -- 10:31 am
Posted by Larry Hoeser, Sports Director

The Eastern Cloverbelt Conference boys basketball standings could look a little different after tonight...

First, the Neillsville Warriors are into Greenwood tonight to take on the Indians. Neillsville currently sits in second place in the ECC at 12-1, one game behind Augusta, while Greenwood at 10-3 is two games behind Neillsville and a game in front of Marshfield Columbus.

The last time Neillsville and Greenwood met, back on Dec. 7th, Neillsville beat Greenwood 76-59 with freshman Michael Dux scoring 24 points. Tonight's game can be heard live on 92.7 FM WPKG starting at 7:30.

The other key matchup tonight will have Augusta traveling to Marshfield to take on the Columbus Dons. Augusta beat Columbus back on Dec. 7th 55-36 with Joe Whalen leading the way with 15 points. However, the Dons are currently riding a 7 game winning streak which includes a win over Greenwood.

Next Tuesday, Neillsville is at Marshfield Columbus and Augusta will be at Greenwood.




Sports Broadcasts on 107.5 FM, Memories 1370 AM & Today's Best Hits 92.7 FM (WPKG). Central Wisconsin Broadcasting prides itself in providing quality coverage of Cloverbelt and Marawood conference teams.


Tue., May 21st, 2013
Regional Semi-Final @ Neillsville - Girls Softball
Memories 1370 AM - Game time: 5:00 PM

Join Larry Hoeser for football, basketball, baseball, softball and volleyball action.