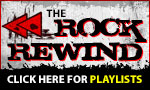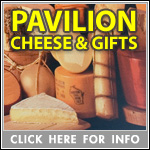 Neillsville Rec Department Standings
Thursday, January 17th, 2013 -- 12:41 pm
Posted by Larry Hoeser, Sports Director

Here are the latest standings for the Neillsville Rec. Department's womens volleyball and men's basketball leagues....

Women's Volleyball:

Division I

Bunk House 29-3
First Weber Realty 25-7
Custom Heating & Cooling 21-11
Four Star Dairy 20-12

Division II

Long Hammer Construction 12-20
Excel Plumbing 10-22
Bautch Repair 9-23
Cutting Edge Hair Salon 2-30



Men's Basketball:

Creekside Storage 6-1
Dog House II 5-2
Northside Elevator 5-2
Urban Sales & Service 5-2
Save Rite Building Center 4-3
Tropics 4-3
Drippy Creek Saloon 3-4
Grassland Dairy Products 2-5
Arby's 1-6
Schmidt Construction 0-7






Sports Broadcasts on 107.5 FM, Memories 1370 AM & Today's Best Hits 92.7 FM (WPKG). Central Wisconsin Broadcasting prides itself in providing quality coverage of Cloverbelt and Marawood conference teams.


Tue., May 21st, 2013
Regional Semi-Final @ Neillsville - Girls Softball
Memories 1370 AM - Game time: 5:00 PM

Join Larry Hoeser for football, basketball, baseball, softball and volleyball action.