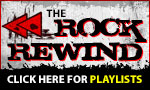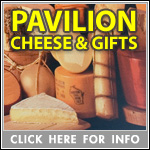 Shilts To Compete In World Winter Games
Wednesday, January 16th, 2013 -- 1:09 pm
Posted by Larry Hoeser, Sports Director

Daina Shilts of Neillsville will be participating in the 2013 Special Olympics World Winter Games in Pyeong Chang, South Korea Jan. 29th – Feb. 5th.

Steve Meurett , also of Neillsville, will be coaching the cross country team and will be traveling with Daina. To become a member of the U.S. Team, Daina had to be a medal winner from the state compeititon the previous year, go through an application process and then be selected from there.

Steve applied as the head coach for cross country and was lucky enough to be named to that position this year along with being in charge of all the athletes.

Daina is one of just 3 athletes from Wisconsin and 115 total from the U.S. Daina is the top athlete in the country as a snowboarder while a snowshoer from Green Bay is the top athlete in that sport and a cross country skier from Hayward is top in that sport in the U.S. Daina was orginially a down-hill skier and took up snowboarding about 4 or 5 years ago. Off-season training includes weightlifting, running, cycling and training at ski hills. Steve says snowboarding is not an easy sport and you go through a few bumps and bruises along the way to the top.

Daina and Steve will start their travel on Jan.24th out to Los Angeles and head to South Korea on Jan. 25th. Then will spend three days in Seoul where they will see some sites, and do some training before heading to the site of The 2013 Special Olympics World Winter Games will run from January 29th thru February 5th. Dean Glaze of Neillsville will also be going to South Korea as a Technical Delagate or official for cross country skiing. He leaves around the 28th.

Steve has been a coach at the Special Olympic World Winter and Summer Games before but this is Daina's first trip and he says that Daina can expect the experience to be a little overwhelming at first. The opening and closing ceremonies are a big event much like the generic Olympics. Athletes will be there from 160 countries and the competition will be very good. Special Olympics has every category from developmental to very advanced.

Steve says the volunteers that they work with are very memorable and the experience is something you don't forget.

You can follow the results from the 2013 Special Olympic World Winter Games in South Korea online at http://www 2013sopoc.org.




Sports Broadcasts on 107.5 FM, Memories 1370 AM & Today's Best Hits 92.7 FM (WPKG). Central Wisconsin Broadcasting prides itself in providing quality coverage of Cloverbelt and Marawood conference teams.


Tue., May 21st, 2013
Regional Semi-Final @ Neillsville - Girls Softball
Memories 1370 AM - Game time: 5:00 PM

Join Larry Hoeser for football, basketball, baseball, softball and volleyball action.