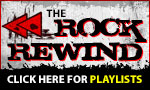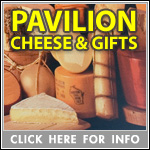 NFL Conference Championships
Monday, January 14th, 2013 -- 3:03 pm
Posted by Larry Hoeser, Sports Director

Here's the schedule for the NFC and AFC Championships on Sunday.

NFC Championship
San Francisco at Atlanta
2:00 PM – FOX

AFC Championship
Baltimore at New England
5:30 PM - CBS





Sports Broadcasts on 107.5 FM, Memories 1370 AM & Today's Best Hits 92.7 FM (WPKG). Central Wisconsin Broadcasting prides itself in providing quality coverage of Cloverbelt and Marawood conference teams.


Tue., May 21st, 2013
Regional Semi-Final @ Neillsville - Girls Softball
Memories 1370 AM - Game time: 5:00 PM

Join Larry Hoeser for football, basketball, baseball, softball and volleyball action.