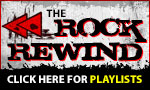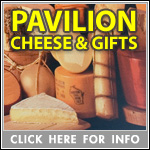 Neillsville Rec Department Standings
Thursday, January 10th, 2013 -- 10:12 am
Posted by Larry Hoeser, Sports Director

Here's the latest standings for the Neillsville Rec Deparment's women's volleyball and men's basketball leagues....

Men's Basketball League:
Northside Elevator 5-1
Creekside Storage 5-1
Sav-Rite Building Center 4-2
Dog House II 4-2
Urban Sales & SErvice 4-2
Tropics 3-3
Drippy Creek Saloon 3-3
Arby's 1-5
Grassland Dairy 1-5
Schmidt Construction 0-6

Women's Volleyball League:
Bunk House 25-3
First Weber Real Estate 22-6
Custom Heating & Cooling 20-8
Four Star Dairy 20-8
Long Hammer Construction 9-19
Excel Plumbing 8-20
Bautch Repair 7-21
Cutting Edge Hair Salon 1-27





Sports Broadcasts on 107.5 FM, Memories 1370 AM & Today's Best Hits 92.7 FM (WPKG). Central Wisconsin Broadcasting prides itself in providing quality coverage of Cloverbelt and Marawood conference teams.


Join Larry Hoeser for football, basketball, baseball, softball and volleyball action.