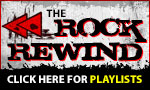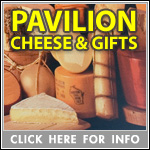 Neillsville Girls BB Wins 36th In A Row
Sunday, December 30th, 2012 -- 11:14 am
Posted by Larry Hoeser, Sports Director

The Neillsville girls basketball team won their 36th in a row with a dominating 60-19 win over Ladysmith on Saturday.

The Warriors (8-0,5-0) trailed 3-0 early but then outscored Ladysmith (7-1,5-0) 22-1 to end the first quarter for a 22-4 lead. They then outscored the Lumberjills 14-2 in the second quarter and led 36-6 at the half. Neillsville had the hot hand from the outside making eight 3's in the half led by Lindsey Opelt who had 3.

Neillsville didn't let up much in the second half outscoring Ladysmith 24-13 to make the final 60-19. The Warriors had 4 players in double figures led by Katelyn Crothers with 13pts. Jenny Lindner, Lindsey Opelt, and Caitlynne Naughton added 11 pts. each. Neillsville held Ladysmith's leading scorer, Jade Effertz to just 3 points, all from the free-throw line.

Neillsville will host Granton on Thursday at the Fieldhouse.




Sports Broadcasts on 107.5 FM, Memories 1370 AM & Today's Best Hits 92.7 FM (WPKG). Central Wisconsin Broadcasting prides itself in providing quality coverage of Cloverbelt and Marawood conference teams.


Thu., May 23rd, 2013
Stanley-Boyd @ Neillsville - Regional Semi-Final - Girls Softball
Memories 1370 AM - Game time: 5:00 PM

Join Larry Hoeser for football, basketball, baseball, softball and volleyball action.