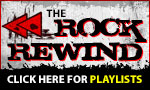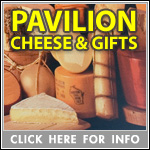 NGL Takes First At Northern Badger Classic
Sunday, December 30th, 2012 -- 11:03 am
Posted by Larry Hoeser, Sports Director

The Neillsville/Greenwood/Loyal wrestling team finished first in Divison 1 at the Northern Badger Classic at U.W. River Falls. Phillip Opelt is an individual champ at 126 lbs.

Team Scores
Division 1
1. Neillsville-Greenwood-Loyal 204.5
2. Rhinelander 184.5
3. Luck/Frederic/Grantsburg 179.5
4. Mel/Min-GET 153.0
5. Rice Lake 149.5
6. River Falls 125.5
7. Ashland 92.0
8. Osceola 83.5
9. Osseo-Fairchild/Altoona/Augusta/Fall Creek 82.0
10. Hayward 73.0
11. Bloomer/Colfax 36.0
12. Lakeland 30.0

Division 2
1. St. Croix Central 222.5
2. Cumberland 193.0
3. St. Croix Falls 188.5
4. Chetek/Prairie Farm 178.0
5. Baldwin-Woodville 147.0
6. Somerset 143.5
7. Prescott 130.5
8. Unity 98.0
9. Barron 77.0
10. Spooner 71.0
11. Northwestern 29.0
12. Durand 23.0

Division 3
1. Clear Lake 285.0
2. Glenwood City 192.5
3. Spring Valley/Elmwood 179.5
4. Boyceville 178.5
5. Flambeau 145.0
6. Cameron 113.5
7. Cadott 106.0
8. Crivitz 93.0
8. Mondovi 93.0
10. Bruce 68.0
11. Northwoods/Solon Springs 67.0
12. Turtle Lake/Clayton 64.0
13. Blair Taylor 62.0
14. Phillips 50.5
15. Chequamegon 30.0


Northern Badger Wrestling Classic Results for Neillsville-Greenwood-Loyal:

106 - Kanyon Rachu's place is unknown and has scored 0.00 team points.
Champ. Round 1 - Derek Johnson (Unity) 11-7 won by pin over Kanyon Rachu (Neillsville-Greenwood-Loyal) 7-9 (Pin 3:24)
Cons. Round 1 - Kanyon Rachu (Neillsville-Greenwood-Loyal) 7-9 received a bye () (Bye)
Cons. Round 2 - Dylan Adair (Hayward) 19-5 won by pin over Kanyon Rachu (Neillsville-Greenwood-Loyal) 7-9 (Pin 0:41)

113 - Forfeit Forfeit's place is unknown and has scored 0.00 team points.
Champ. Round 1 - Aaron Johnson (Turtle Lake/Clayton) 14-5 won by forfeit over Forfeit Forfeit (Neillsville-Greenwood-Loyal) 4-2 (FF)
Cons. Round 1 - Forfeit Forfeit (Neillsville-Greenwood-Loyal) 4-2 received a bye () (Bye)
Cons. Round 2 - Andy Mason (Spooner) 10-7 won by forfeit over Forfeit Forfeit (Neillsville-Greenwood-Loyal) 4-2 (FF)

120 - Jared Boon's place is 5th and has scored 27.00 team points.
Champ. Round 1 - Jared Boon (Neillsville-Greenwood-Loyal) 17-3 received a bye () (Bye)
Champ. Round 2 - Jared Boon (Neillsville-Greenwood-Loyal) 17-3 won by decision over Logan Newton (Spring Valley/Elmwood) 13-5 (Dec 10-5)
Quarterfinal - Trey Lundequam (Cumberland) 14-2 won by decision over Jared Boon (Neillsville-Greenwood-Loyal) 17-3 (Dec 8-4)
Cons. Round 4 - Jared Boon (Neillsville-Greenwood-Loyal) 17-3 won by pin over Tucker Olson (Unity) 13-9 (Pin 1:53)
Cons. Round 5 - Jared Boon (Neillsville-Greenwood-Loyal) 17-3 won by decision over Logan Newton (Spring Valley/Elmwood) 13-5 (Dec 7-1)
5th Place Match - Jared Boon (Neillsville-Greenwood-Loyal) 17-3 won by major decision over Brady Simonson (Bloomer/Colfax) 15-5 (Maj 11-3)

126 - Phillip Opelt's place is 1st and has scored 45.00 team points.
Champ. Round 1 - Phillip Opelt (Neillsville-Greenwood-Loyal) 18-1 won by pin over Devon Hall (Lakeland) 0-2 (Pin 1:40)
Champ. Round 2 - Phillip Opelt (Neillsville-Greenwood-Loyal) 18-1 won by pin over Ed Watts (Cumberland) 11-8 (Pin 1:37)
Quarterfinal - Phillip Opelt (Neillsville-Greenwood-Loyal) 18-1 won by tech fall over Hunter Dodds (Luck/Frederic/Grantsburg) 14-7 (TF 18-2)
Semifinal - Phillip Opelt (Neillsville-Greenwood-Loyal) 18-1 won by decision over Matt Massman (Blair Taylor) 14-2 (Dec 9-4)
1st Place Match - Phillip Opelt (Neillsville-Greenwood-Loyal) 18-1 won by tech fall over James Klassen (St. Croix Falls) 6-2 (TF 16-1)

132 - Morgan Malm's place is unknown and has scored 6.00 team points.
Champ. Round 1 - Ryan Berg (Spring Valley/Elmwood) 2-8 won by decision over Morgan Malm (Neillsville-Greenwood-Loyal) 11-7 (Dec 1-0)
Cons. Round 1 - Morgan Malm (Neillsville-Greenwood-Loyal) 11-7 received a bye () (Bye)
Cons. Round 2 - Morgan Malm (Neillsville-Greenwood-Loyal) 11-7 won by pin over Dean Freeman (Flambeau) 4-2 (Pin 3:53)
Cons. Round 3 - Hunter Adler (Durand) 9-6 won by decision over Morgan Malm (Neillsville-Greenwood-Loyal) 11-7 (Dec 4-0)

138 - Aaron Watton's place is unknown and has scored 3.00 team points.
Champ. Round 1 - Isaac Weik (Chequamegon) 16-4 won by pin over Aaron Watton (Neillsville-Greenwood-Loyal) 3-6 (Pin 2:25)
Cons. Round 1 - Aaron Watton (Neillsville-Greenwood-Loyal) 3-6 won by pin over Dakota Petersen (Osceola) 0-7 (Pin 0:42)
Cons. Round 2 - Mitch Paulson (Clear Lake) 15-6 won by pin over Aaron Watton (Neillsville-Greenwood-Loyal) 3-6 (Pin 2:05)

145 - Ben Anding's place is 8th and has scored 20.50 team points.
Champ. Round 1 - Ben Anding (Neillsville-Greenwood-Loyal) 12-9 won by pin over Mcgail Rogstad (Hayward) 8-8 (Pin 3:1

Champ. Round 2 - Tyler Weyer (Baldwin-Woodville) 16-0 won by major decision over Ben Anding (Neillsville-Greenwood-Loyal) 12-9 (Maj 17-4)
Cons. Round 2 - Ben Anding (Neillsville-Greenwood-Loyal) 12-9 won by decision over Tyler Grigsby (Phillips) 7-8 (Dec 9-4)
Cons. Round 3 - Ben Anding (Neillsville-Greenwood-Loyal) 12-9 won by tech fall over Zac Baxter (Unity) 13-6 (TF 16-1)
Cons. Round 4 - Ben Anding (Neillsville-Greenwood-Loyal) 12-9 won by pin over James Gonzalez (Lakeland) 6-11 (Pin 4:3

Cons. Round 5 - Spencer Langer (River Falls) 4-2 won by tech fall over Ben Anding (Neillsville-Greenwood-Loyal) 12-9 (TF 15-0)
7th Place Match - Jarod Bainter (Flambeau) 15-6 won by decision over Ben Anding (Neillsville-Greenwood-Loyal) 12-9 (Dec 6-2)

152 - Jake Rueth's place is 5th and has scored 28.00 team points.
Champ. Round 1 - Jake Rueth (Neillsville-Greenwood-Loyal) 15-5 won by pin over Brad Duhr (Lakeland) 1-7 (Pin 0:19)
Champ. Round 2 - Jake Rueth (Neillsville-Greenwood-Loyal) 15-5 won by pin over Colton Sorensen (Unity) 13-6 (Pin 3:00)
Quarterfinal - Austin Moe (Glenwood City) 15-0 won by tech fall over Jake Rueth (Neillsville-Greenwood-Loyal) 15-5 (TF 15-0)
Cons. Round 4 - Jake Rueth (Neillsville-Greenwood-Loyal) 15-5 won by pin over Jake Dobesh (Crivitz) 12-6 (Pin 2:00)
Cons. Round 5 - Jake Rueth (Neillsville-Greenwood-Loyal) 15-5 won by decision over Jaron Turner (Spring Valley/Elmwood) 10-7 (Dec 11-4)
5th Place Match - Jake Rueth (Neillsville-Greenwood-Loyal) 15-5 won by decision over Tony Britton (Luck/Frederic/Grantsburg) 18-5 (Dec 6-0)

160 - Mitchell Pohlman's place is 3rd and has scored 34.00 team points.
Champ. Round 1 - Mitchell Pohlman (Neillsville-Greenwood-Loyal) 16-3 won by pin over Aaron Pelle (Rice Lake) 7-9 (Pin 1:09)
Champ. Round 2 - Mitchell Pohlman (Neillsville-Greenwood-Loyal) 16-3 won by pin over Jacob Vought (Cameron) 13-9 (Pin 1:17)
Quarterfinal - Mitchell Pohlman (Neillsville-Greenwood-Loyal) 16-3 won by pin over Josh Glover (Luck/Frederic/Grantsburg) 13-4 (Pin 3:30)
Semifinal - Carl Moll (St. Croix Central) 9-3 won by decision over Mitchell Pohlman (Neillsville-Greenwood-Loyal) 16-3 (Dec 6-4)
3rd Place Match - Mitchell Pohlman (Neillsville-Greenwood-Loyal) 16-3 won by pin over Jordan Bainter (Flambeau) 11-4 (Pin 0:1


170 - Dalton Clark's place is unknown and has scored 3.00 team points.
Champ. Round 1 - Tanner Zwiefelhofer (Chetek/Prairie Farm) 12-3 won by pin over Dalton Clark (Neillsville-Greenwood-Loyal) 3-6 (Pin 1:30)
Cons. Round 1 - Dalton Clark (Neillsville-Greenwood-Loyal) 3-6 won by forfeit over Deon Fox (Osceola) 2-5 (FF)
Cons. Round 2 - Dawson Kuehn (Osseo-Fairchild/Altoona/Augusta/Fall Creek) 13-5 won by pin over Dalton Clark (Neillsville-Greenwood-Loyal) 3-6 (Pin 1:43)

182 - Forfeit Forfeit's place is unknown and has scored 0.00 team points.
Champ. Round 1 - Brandon Wilcox (Northwoods/Solon Springs) 9-1 won by forfeit over Forfeit Forfeit (Neillsville-Greenwood-Loyal) 0-9 (FF)
Cons. Round 1 - Jerad Danielson (Cadott) 4-6 won by forfeit over Forfeit Forfeit (Neillsville-Greenwood-Loyal) 0-9 (FF)

195 - Bob Hogan's place is unknown and has scored 7.00 team points.
Champ. Round 1 - Bob Hogan (Neillsville-Greenwood-Loyal) 12-6 won by pin over Matt Tomaszewski (Crivitz) 1-2 (Pin 2:29)
Champ. Round 2 - Wyatt Butkiewicz (Hayward) 10-3 won by decision over Bob Hogan (Neillsville-Greenwood-Loyal) 12-6 (Dec 15-13)
Cons. Round 2 - Bob Hogan (Neillsville-Greenwood-Loyal) 12-6 won by pin over Cole Martinsen (Somerset) 2-5 (Pin 2:15)
Cons. Round 3 - Ian Ruble (Clear Lake) 12-6 won by decision over Bob Hogan (Neillsville-Greenwood-Loyal) 12-6 (Dec 10-5)

220 - Daniel Rossow's place is 5th and has scored 28.00 team points.
Champ. Round 1 - Daniel Rossow (Neillsville-Greenwood-Loyal) 13-7 received a bye () (Bye)
Champ. Round 2 - Dylan Kimber (Chetek/Prairie Farm) 17-1 won by pin over Daniel Rossow (Neillsville-Greenwood-Loyal) 13-7 (Pin 1:29)
Cons. Round 2 - Daniel Rossow (Neillsville-Greenwood-Loyal) 13-7 won by forfeit over Forfeit Forfeit (Mondovi) 7-7 (FF)
Cons. Round 3 - Daniel Rossow (Neillsville-Greenwood-Loyal) 13-7 won by pin over Packer Makinia (Flambeau) 10-9 (Pin 3:44)
Cons. Round 4 - Daniel Rossow (Neillsville-Greenwood-Loyal) 13-7 won by pin over Chant Lablanc (Clear Lake) 5-10 (Pin 4:12)
Cons. Round 5 - Daniel Rossow (Neillsville-Greenwood-Loyal) 13-7 won by pin over Joe Rodriguez (Crivitz) 15-2 (Pin 1:53)
5th Place Match - Daniel Rossow (Neillsville-Greenwood-Loyal) 13-7 won by decision over Delfino Carasco (St. Croix Central) 12-4 (Dec 6-3)

285 - Anthony Peplinski's place is unknown and has scored 3.00 team points.
Champ. Round 1 - Blake Johnson (Spooner) 9-5 won by pin over Anthony Peplinski (Neillsville-Greenwood-Loyal) 6-11 (Pin 0:27)
Cons. Round 1 - Anthony Peplinski (Neillsville-Greenwood-Loyal) 6-11 won by forfeit over Clayton Windsor (Boyceville) 0-2 (FF)
Cons. Round 2 - Zach Timblin (Crivitz) 12-6 won by pin over Anthony Peplinski (Neillsville-Greenwood-Loyal) 6-11 (Pin 1:2


Sports Broadcasts on 107.5 FM, Memories 1370 AM & Today's Best Hits 92.7 FM (WPKG). Central Wisconsin Broadcasting prides itself in providing quality coverage of Cloverbelt and Marawood conference teams.


Thu., May 23rd, 2013
Stanley-Boyd @ Neillsville - Regional Semi-Final - Girls Softball
Memories 1370 AM - Game time: 5:00 PM

Join Larry Hoeser for football, basketball, baseball, softball and volleyball action.