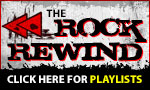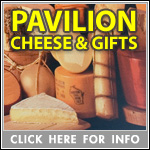 Neillsville Girls Win 37th Straight In ECC
Friday, December 7th, 2012 -- 11:04 am
Posted by Larry Hoeser, Sports Director

The Neillsville girls basketball team won their 37th straight game in Eastern Cloverbelt play last with a 69-31 defeat of Colby.

The Warriors (4-0, 3-0) got off to a strong start, leading 19-8 after one quarter, led by Jenny Lindner's 9 points. A 17-9 second quarter advantage put Neillsville up 36-17 heading into halftime.

In the second half Neillsville again came out strong, outscoring Colby 22-6 in the 3rd quarter to build a huge 58-23 lead going into the 4th quarter where the Warrriors outscored the Hornets 11-8 for the 69-31 win.

Jenny Lindner led all scorers with 23 points, Katelyn Crothers added 11 as Neillsville ran their current win streak to 32. Colby was led by Lisa Horacek and Sarah Gamillo, each with 7 points.




Sports Broadcasts on 107.5 FM, Memories 1370 AM & Today's Best Hits 92.7 FM (WPKG). Central Wisconsin Broadcasting prides itself in providing quality coverage of Cloverbelt and Marawood conference teams.


Wed., May 22nd, 2013
Div. 3 Regional Semi-Final - Stanley-Boyd @ Neillsville - Girls Softball
Memories 1370 AM - Game time: 4:30 PM

Join Larry Hoeser for football, basketball, baseball, softball and volleyball action.