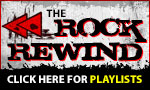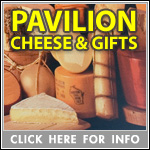 Neillsville Girls Win Streak Now At 31
Wednesday, December 5th, 2012 -- 10:36 am
Posted by Larry Hoeser, Sports Director

The Neillsville girls basketball team won game number 31 in a row on Tuesday night, 51-32 over Nekoosa.

The Warriors led 15-7 after one quarter as Lindsey Opelt poured in 11 points. With a 16-10 second quarter advantage, Neillsville took a 31-17 lead into the locker room at the half.

In the second half, Neillsville outscored the Papermakers 20-15 to win by 19.

Jenny Lindner and Lindsey Opelt led the way with 15 points each, Katelyn Crothers added 10 points. Lexi Brost led Nekoosa with 13.

Neillsville improved to 3-0 on the season. They will host Colby on Thursday night at the Fieldhouse in Neillsville.

The Warriors are ranked #2 in Division 3 in the first Wissports.net/Coaches Poll.




Sports Broadcasts on 107.5 FM, Memories 1370 AM & Today's Best Hits 92.7 FM (WPKG). Central Wisconsin Broadcasting prides itself in providing quality coverage of Cloverbelt and Marawood conference teams.


Tue., May 21st, 2013
Regional Semi-Final @ Neillsville - Girls Softball
Memories 1370 AM - Game time: 5:00 PM

Join Larry Hoeser for football, basketball, baseball, softball and volleyball action.