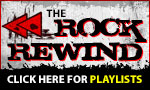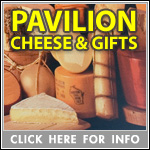 Neillsville Boys BB Improves to 4-0
Wednesday, December 5th, 2012 -- 7:53 am
Posted by Larry Hoeser, Sports Director

The Neillsville boys basketball team improved to 4-0 on the season with a 60-30 win over Loyal on Tuesday night.

The Warriors (4-0) took a 15-6 lead after one quarter thanks in part to 9 points from Matt Dux. Dux finished the first half with 18 and Neillsville led 32-15 at the half.

In the second half Nick Thoma had 7 third quarter points as Neillsville built a 20 point lead heading into the final quarter. In the 4th, Matt Grottke scored 7 points and Neillsville outscored the Greyhounds 17-7 to make the final 60-30.

Neillsville was led by Matt Dux with 22 points, Nick Thoma added 14 and Matt Grottke 10. Loyal (1-4, 1-3) was led by Mason Froeba with 12 points.

Next up for Neillsville is a showdown with Greenwood on Friday night at the Fieldhouse in Neillsville. Both teams are tied with Augusta atop the Eastern Cloverbelt at 4-0.




Sports Broadcasts on 107.5 FM, Memories 1370 AM & Today's Best Hits 92.7 FM (WPKG). Central Wisconsin Broadcasting prides itself in providing quality coverage of Cloverbelt and Marawood conference teams.


Tue., May 21st, 2013
Regional Semi-Final @ Neillsville - Girls Softball
Memories 1370 AM - Game time: 5:00 PM

Join Larry Hoeser for football, basketball, baseball, softball and volleyball action.