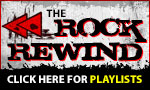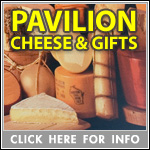 2012 Fall Championships Review Dec. 29th
Tuesday, December 4th, 2012 -- 11:15 am
Posted by Larry Hoeser, Sports Director

A review of the 2012 fall sports championship tournaments will be aired Saturday, Dec. 29 on the WIAA State Network.

The one-hour program recaps the excitement and drama of the State Tournaments this fall.

In our area it can be seen on:
WAOW-TV (Wausau) 2 p.m.
WQOW-TV (Eau Claire) 2 p.m.
WXOW-TV (La Crosse) 2 p.m.





Sports Broadcasts on 107.5 FM, Memories 1370 AM & Today's Best Hits 92.7 FM (WPKG). Central Wisconsin Broadcasting prides itself in providing quality coverage of Cloverbelt and Marawood conference teams.


Tue., May 21st, 2013
Regional Semi-Final @ Neillsville - Girls Softball
Memories 1370 AM - Game time: 5:00 PM

Join Larry Hoeser for football, basketball, baseball, softball and volleyball action.