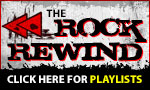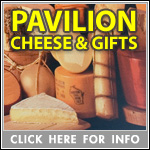 WIAA Football Championships
Saturday, November 17th, 2012 -- 8:16 am
Posted by Larry Hoeser, Sports Director

Three more champions were crowned at the WIAA State Football Championships on Friday at Camp Randall Stadium in Madison.

DIVISION 1
Arrowhead (13-0) was well on its way to winning its fifth State title by halftime, taking a 35-0 lead into the locker room en route to a 35-14 win over Sun Prairie (12-1) in the Division 1 championship game at Camp Randall Stadium Friday. The Warhawks scored five touchdowns on its first seven possessions. In contrast, the Cardinals punted on their first five possessions and turned the ball over on interceptions with their final two possessions of the first half. Sun Prairie finishes runner-up in its second appearance in the State final. Their only other appearance resulted in a championship in 1995.

DIVISION 2
Homestead (11-2) turned in an impressive defensive performance in winning the Division 2 State championship by shutting down three-time defending champion Waunakee (12-1) in a 14-0 win. Three Waunakee drives in the second half stalled on downs inside the Homestead 4-yard line and a fourth on the Highlander 28-yard line. The Warriors' defense was also stellar in the second half, allowing just 14 yards on four third quarter drives and 84 yards total in the second half. The Highlanders win their first Division 2 and fourth overall after moving down a division from its traditional placement in Division 1 where they won three championships. The Warriors have their streak of three straight Division titles snapped and were denied their sixth championship overall.

DIVISION 3
Catholic Memorial (11-2) rolled to a 42-7 victory over Waupaca (12-1) in the Division 3 championship final to win its first State championship Friday. The Crusaders' offense was effective both through the air and on the ground. Pat White completed 8-of-9 passes for 179 yards and three touchdowns for the Crusaders, which tied a Division 3 State finals record. Matt Hubley rushed for 199 yards and two touchdowns. The Comets finish runner-up for the third time in five title game appearances.






Sports Broadcasts on 107.5 FM, Memories 1370 AM & Today's Best Hits 92.7 FM (WPKG). Central Wisconsin Broadcasting prides itself in providing quality coverage of Cloverbelt and Marawood conference teams.


Tue., May 21st, 2013
Regional Semi-Final @ Neillsville - Girls Softball
Memories 1370 AM - Game time: 5:00 PM

Join Larry Hoeser for football, basketball, baseball, softball and volleyball action.