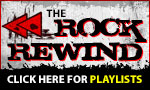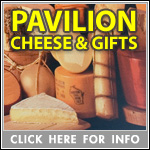 2012 All Cloverbelt Football Teams
Friday, November 16th, 2012 -- 7:02 am
Posted by Larry Hoeser, Sports Director

Cloverbelt Football
All-Conference Team
2012
First Team Offense
Position Name School Year
QB Tyler Sorensen Stanley-Boyd 11
RB Brandon Wickersham Colby 12
RB Charlie Mayeux Spencer/Columbus 12
RB Khadel Akindolire Regis 12
WR Dusty Spaeth Stanley-Boyd 11
WR Nathaniel Underwood Colby 12
OL Nolan Kern Regis 10
OL Jon Jarocki Fall Creek 12
OL Brandon Lapp Colby 12
OL Justin Mueller Spencer/Columbus 12
OL Spencer Susa Spencer/Columbus 11
Specialist Danny Halterman Stanley-Boyd 12
Specialist Connor Ische Fall Creek 12

First Team Defense
Position Name School Year
DL Kole Denzine Colby 12
DL Cody Kostka Osseo-Fairchild 12
DL David Kmieciak Stanley-Boyd 12
DL Michael Maenner Regis 12
LB Nick Stanke Regis 12
LB Craig Mason Stanley-Boyd 11
LB Tyler Stelson Spencer/Columbus 12
LB Garrett Nowak Regis 12
DB Dalton Lewallen Stanley-Boyd 11
DB Tyler Robida Colby 12
DB Hayden Frey Regis 12

Second Team Offense
Position Name School Year
QB Jake Eckardt Altoona 12
RB Chris Pica-Anderson Regis 12
RB Ronny Ponick Stanley-Boyd 10
RB Eathen Aden Spencer/Columbus 12
WR Zach Turner Stanley-Boyd 9
WR Tristin Wibel Altoona 11
OL Colton Brunner Stanley-Boyd 11
OL Karl Petersen Osseo-Fairchild 12
OL Ryan Untiedt Colby 12
OL Sean Branick Regis 12
OL Kyle Andreae Spencer/Columbus 12
Specialist Tyler Henke Osseo-Fairchild 11
Specialist Dawson Kuehn Osseo-Fairchild 12

Second Team Defense
Position Name School Year
DL Lance Neumann Spencer/Columbus 12
DL Jake Hoernke Colby 11
DL Vince Killian Regis 12
DL Tyler Stanek Fall Creek 12
LB Shayne Schoelzel Colby 12
LB Victor Bourget Regis 11
LB Riley Westaby Stanley-Boyd 12
LB Derek Krejci Neillsville 10
DB Josh McCormick Fall Creek 12
DB Tanner Uhlig Colby 12
DB Joe Meyers Spencer/Columbus 11

Honorable Mention
Position Name School Year
QB Adam Loftsgaarden Regis 12
WR Kyler Hagen Osseo-Fairchild 10
WR Mitchell Benner Fall Creek 12
RB Sean Stanga Neillsville 12
RB Kaleb Miller Spencer/Columbus 12
OL Bob Okerglicki Stanley-Boyd 11
DB Calvin Lenz Spencer/Columbus 9
DB Max Sires Regis 11
DL Dakota Hopkins Fall Creek 11
DL Maverick Glavin Osseo-Fairchild 12
DL Matt Mercer Altoona 10
DL Adriac Bethel Stanley-Boyd 12
LB Jacob Stuttgen Fall Creek 11
LB Tyler Voda Spencer/Columbus 10
Specialist Cameron Pedersen Regis 10
Specialist Erik Weiss Altoona




Sports Broadcasts on 107.5 FM, Memories 1370 AM & Today's Best Hits 92.7 FM (WPKG). Central Wisconsin Broadcasting prides itself in providing quality coverage of Cloverbelt and Marawood conference teams.


Wed., May 22nd, 2013
Div. 3 Regional Semi-Final - Stanley-Boyd @ Neillsville - Girls Softball
Memories 1370 AM - Game time: 4:30 PM

Join Larry Hoeser for football, basketball, baseball, softball and volleyball action.