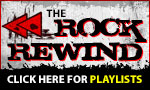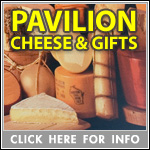 State Football Previews: Division 1, 2 and 3
Wednesday, November 14th, 2012 -- 10:29 am
Posted by Larry Hoeser, Sports Director

Here's a preview of the WIAA Football Championships in Divisions 1, 2 and 3 that will be played on Friday at Camp Randall Stadium in Madison.


10 a.m. Div. 3 Waupaca (12-0) vs. Catholic Memorial (10-2)

Waupaca is making its fifth title game appearance. The first two, in 1994 and 2002, resulted in runner-up finishes and the most recent two, in 2006 and 2008, produced State championships. The Comets earned a berth in this year's championship game with a 16-14 triumph over two-time defending champion West De Pere at Level 4. They are the champions of the Eastern Valley Conference this fall.

Catholic Memorial is making its third appearance in the State final. The first two experiences resulted in runner-up finishes in 2001 and 2010. The Crusaders, before joining the WIAA, won WISAA titles in 1979, 1989, 1993 and 1996. They were also runners-up six times. They tied with Mukwonago for second place in the Classic 8 Conference this season behind Division 1 finalist Arrowhead.


1 p.m. Div. 2 Homestead (11-1) vs. Waunakee (12-0)

Three-time defending champion Waunakee advances to the title game for the eighth time. The Warriors have captured the State championship five times. In addition to the last three seasons, they won Division 3 crowns in 1999 and in 2002. They recorded runner-up finishes in Division 3 in 2001 and in Division 2 in 2005. They are the champions in the North Division of the Badger Conference this year. They average 39 points a game this season.

Homestead is playing in its fifth championship game, with all previous trips to the finals coming in Division 1. The Highlanders made three straight title game appearances from 2006-08, which resulted in titles in 2006 and 2008. The Highlanders were also crowned State champions in 1999 and finished runner-up in 2007. They are the champions of the North Shore Conference this season, and they defeated Marshfield 49-8 at Level 4 to advance to the final. Their only loss of the season was a 14-7 loss to Whitefish Bay, the team Waunakee defeated in overtime at Level 4.


4 p.m. Div. 1 Arrowhead (12-0) vs. Sun Prairie (12-0)

Arrowhead is back in the title game for the first time since finishing runner-up in 2008, which was the third of three straight appearances in the championship final. The Warhawks won State titles in its first three appearances in 1993, 1994 and 1996 and added a championship in 2007. The Warhawks have finished runner-up in 2000, 2002, 2003, 2006 and 2008. They advance to the State final game for the 10th time overall after defeating Hudson 43-20 at Level 4. They have outscored their opponents by an average of 46-8 per game this season.

Sun Prairie will appear in the State final for the second time, winning the championship in the Cardinals' only other appearance in 1995. During the regular season, the Cardinals only allowed 26 points in eight games, including shutouts in the final four conference games.






Sports Broadcasts on 107.5 FM, Memories 1370 AM & Today's Best Hits 92.7 FM (WPKG). Central Wisconsin Broadcasting prides itself in providing quality coverage of Cloverbelt and Marawood conference teams.


Join Larry Hoeser for football, basketball, baseball, softball and volleyball action.