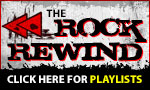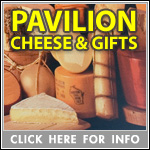 Homestead and Edgewood Are State Champions
Wednesday, October 10th, 2012 -- 6:34 am
Posted by Larry Hoeser, Sports Director

Homestead caputred the Division 1 crown and Edgewood won their 11th Girls State Golf Championship on Tuesday in Madison.

41st WIAA State Tournament

Division 1:
1) Homestead +95
2) Kettle Moraine +106
3) Green Bay Notre Dame +107

Division 2:
1) Madison Edgewood +98 – 11th title in 12 years
2) Racine Prairie +99
3) Hayward +135
Casey Danielson of Osceola won her 4th straight Div. 2 individual title finishing 5 under par. Danielle Langner of Osseo-Fairchild finished 23rd.

(more results can be found at wiaawi.org)





Sports Broadcasts on 107.5 FM, Memories 1370 AM & Today's Best Hits 92.7 FM (WPKG). Central Wisconsin Broadcasting prides itself in providing quality coverage of Cloverbelt and Marawood conference teams.


Thu., May 23rd, 2013
Stanley-Boyd @ Neillsville - Regional Semi-Final - Girls Softball
Memories 1370 AM - Game time: 5:00 PM

Join Larry Hoeser for football, basketball, baseball, softball and volleyball action.