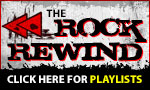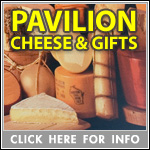 U.W. Stout Wins 2012 WIAC Women's Golf Championship
Monday, October 8th, 2012 -- 11:21 am
Posted by Larry Hoeser, Sports Director

University of Wisconsin-Stout captured the 2012 WIAC Women's Golf Championship after three days of competition over the weekend at Bull's Eye Country Club in Wisconsin Rapids.

With the victory the Blue Devils claimed the conference's automatic bid into the NCAA Division III Championship that will be conducted May 14-17, 2013, in Destin, Fla. The conference title for the Blue Devils is the first in program history.

Stout head coach Howie Samb was selected the Coach of the Year by the league coaches. He won the award for the second straight year and third time in the last four seasons.




Sports Broadcasts on 107.5 FM, Memories 1370 AM & Today's Best Hits 92.7 FM (WPKG). Central Wisconsin Broadcasting prides itself in providing quality coverage of Cloverbelt and Marawood conference teams.


Tue., May 21st, 2013
Regional Semi-Final @ Neillsville - Girls Softball
Memories 1370 AM - Game time: 5:00 PM

Join Larry Hoeser for football, basketball, baseball, softball and volleyball action.