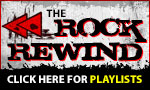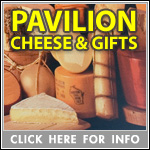 WIAA State Girls Golf Tournament Underway
Monday, October 8th, 2012 -- 10:15 am
Posted by Larry Hoeser, Sports Director

The 41st Annual Wisconsin Interscholastic Athletic Association Girls State Golf Championships is underway today at the Cherokee County Club in Madison.

The competition features a two division format with 12 teams and an additional 18 individual qualfiers competing in Division 1, and six teams and and additional nine individual qualifiers participating in Division 2. Competitors play 36 holes, weather permitting, including 18 holes on each day. The lowest scores from the first day will have the later tee times on Tuesday.

Results are available on the WIAA website. Select the Tournament Information link on the Girls Golf State Results page to access the GolfStat results link for each division.

FOX SPORTS WISCONSIN TO STREAM STATE TOURNAMENTS: The ninth and 18th hole of the WIAA State Girls Golf Championships will be streamed live on foxsportswisconsin.com. Catch all the fall State Tournament action LIVE on foxsportswisconsin.com.






Sports Broadcasts on 107.5 FM, Memories 1370 AM & Today's Best Hits 92.7 FM (WPKG). Central Wisconsin Broadcasting prides itself in providing quality coverage of Cloverbelt and Marawood conference teams.


Tue., May 21st, 2013
Regional Semi-Final @ Neillsville - Girls Softball
Memories 1370 AM - Game time: 5:00 PM

Join Larry Hoeser for football, basketball, baseball, softball and volleyball action.