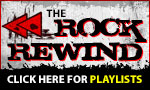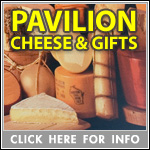 WVCA RANKINGS
Wednesday, October 3rd, 2012 -- 6:44 am
Posted by Larry Hoeser, Sports Director

Here's the latest Wisconsin Volleyball Coaches Association rankings...

DIVISION 1
T1 Burlington
T1 Divine Savior Holy Angels
3 Pius XI
4 Neenah
5 Menomonee Falls
6 Westosha Central
7 Watertown
8 West Bend East
9 Muskego
10 Germantown
Honorable Mention: Brookfield East, Manitowoc Lincoln, Marshfield, Nicolet ,Verona

DIVISION 2
T1 East Troy
T1 Kettle Moraine Lutheran
3 Catholic Memorial
4 Big Foot
5 New Berlin West
6 Wisconsin Lutheran
7 Notre Dame
8 Waupun
9 Berlin
10 Oconto Falls
Honorable Mention: Luxemburg-Casco, Madison Edgewood, River Valley, West De Pere

DIVISION 3
1 Oostburg
2 Oconto
3 Regis
4 Racine St. Catherine's
5 Spencer
6 Howards Grove
T7 Grantsburg
T7 Kewaunee
T9 Arcadia
T9 Marathon
T9 Weyauwega-Fremont
Honorable Mention: Athens, Auburndale, Southwestern, St. Mary Central, St. Mary's Springs, Wisconsin Heights

DIVISION 4
1 Catholic Central
2 Owen-Withee
3 Luck
4 Clayton
5 Newman Catholic
T6 Hillsboro
T6 Williams Bay
8 Hilbert
T9 Barneveld
T9 Sheboygan Area Lutheran
Honorable Mention: Living Word Lutheran, Tigerton






Sports Broadcasts on 107.5 FM, Memories 1370 AM & Today's Best Hits 92.7 FM (WPKG). Central Wisconsin Broadcasting prides itself in providing quality coverage of Cloverbelt and Marawood conference teams.


Tue., May 21st, 2013
Regional Semi-Final @ Neillsville - Girls Softball
Memories 1370 AM - Game time: 5:00 PM

Join Larry Hoeser for football, basketball, baseball, softball and volleyball action.