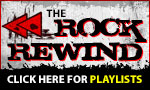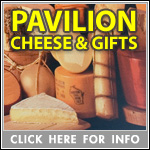 WIAA Football Playoff Picture
Tuesday, October 2nd, 2012 -- 10:10 am
Posted by Larry Hoeser, Sports Director

Through games played this past Saturday, 116 teams have clinched playoff spots.

224 teams will be in the postseason. Teams that have a conference winning percentage better than .500 are guaranteed a spot in the playoffs. Teams that finish with a conference of exactly .500 are playoff eligible, but not guaranteed a spot.
Teams in our area that have clinched a playoff spot include:
Athens
Auburndale
Black River Falls
Colby
Edgar
Loyal
Marathon
Marshfield
Owen-Withee
Regis
Stanley-Boyd
Stevens Point
Stratford

Teams that are playoff-eligible (guaranteed conference .500 record) & can clinch with one more win:
Gilman
Greenwood/Granton

Teams that can clinch a playoff spot with one more conference win:
Fall Creek
Osseo-Fairchild
Pittsville
Spencer/Columbus





Sports Broadcasts on 107.5 FM, Memories 1370 AM & Today's Best Hits 92.7 FM (WPKG). Central Wisconsin Broadcasting prides itself in providing quality coverage of Cloverbelt and Marawood conference teams.


Tue., May 21st, 2013
Regional Semi-Final @ Neillsville - Girls Softball
Memories 1370 AM - Game time: 5:00 PM

Join Larry Hoeser for football, basketball, baseball, softball and volleyball action.