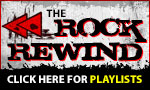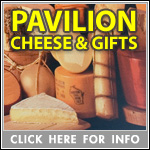 Neillsville Volleyball Camp
Tuesday, July 17th, 2012 -- 10:14 am
Posted by Larry Hoeser, Sports Director

A volleyball camp for girls in grades 4 - 8 is being offered Thursday, July 26th at the Neillsville High School Fieldhouse.

The camp will go from noon to 4 pm. Cost is $10 per participant, max $15 per family (pay first day of camp.

Register by calling Judy at the Recreation Department (743-2400) by Monday, July 23rd. (late registration also accepted on the day of the camp). For more info call the rec. department.




Sports Broadcasts on 107.5 FM, Memories 1370 AM & Today's Best Hits 92.7 FM (WPKG). Central Wisconsin Broadcasting prides itself in providing quality coverage of Cloverbelt and Marawood conference teams.


Join Larry Hoeser for football, basketball, baseball, softball and volleyball action.