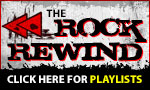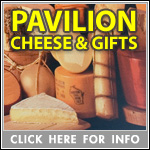 Northwoods Baseball League
Friday, July 6th, 2012 -- 10:28 am
Posted by Larry Hoeser, Sports Director

A couple of extra inning games and a complete-game shutout highlighted Thursday's action.



Thunder Bay 4, Mankato 5

Rochester 6, Duluth 4

Green Bay 10, Wisconsin Rapids 2 - These two teams will meet again on Friday in Green Bay for a 7:05 p.m. start.

Willmar 14, Waterloo 13 (10 innings)

La Crosse 7, Lakeshore 0 - The Loggers were led by the brilliant pitching effort of Scott Schultz. Schultz threw a complete-game shutout, walked none and struck out six. The Chinooks and Loggers will meet again on Friday for a 7:05 p.m. start.

Eau Claire 4, Madison 9 - The Mallards will host the Express again on Friday at 7:05 p.m.

St. Cloud 9, Alexandria 8 (10 innings)

Battle Creek 1, Wisconsin 9








Sports Broadcasts on 107.5 FM, Memories 1370 AM & Today's Best Hits 92.7 FM (WPKG). Central Wisconsin Broadcasting prides itself in providing quality coverage of Cloverbelt and Marawood conference teams.


Join Larry Hoeser for football, basketball, baseball, softball and volleyball action.