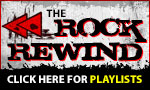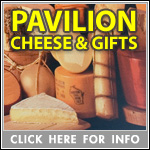 Healthy Kids/Fun In The Sun
Thursday, July 5th, 2012 -- 10:11 am
Posted by Larry Hoeser, Sports Director

The Neillsville Recreation Department will be sponsoring "Healthy Kids/Fun In The Sun" on Monday and Fridays from 10:00-11:30 beginning July 9th.

The program is for boys and girls in grades 4-6. The program will originate at Schuster Park. A variety of activities, featuring many from the cooperative game mannuel of Mike Kinsinger will be offered. The old standbys of fishing, disc golf, arboretum tour, and bike rodeo will also be included.

Fee for the 7 sessions is $15. Participants can start on either July 9th or July 13th, for more information or to pre-register please call the Neillsville Rec. Dept. at 743-2400.

Registration deadline is Friday, July 6th




Sports Broadcasts on 107.5 FM, Memories 1370 AM & Today's Best Hits 92.7 FM (WPKG). Central Wisconsin Broadcasting prides itself in providing quality coverage of Cloverbelt and Marawood conference teams.


Tue., May 21st, 2013
Regional Semi-Final @ Neillsville - Girls Softball
Memories 1370 AM - Game time: 5:00 PM

Join Larry Hoeser for football, basketball, baseball, softball and volleyball action.