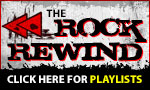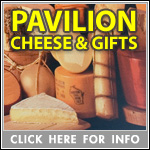 Neillsville Girls BB In Reedsburg Tournament
Thursday, June 28th, 2012 -- 11:00 am
Posted by Larry Hoeser, Sports Director

The 2012 Reedsburg girls basketball tournament is shaping up to be just as good as last year. While the number of teams has gone to 11, those squads are every bit as good as last year's. In fact, they average 20 wins from the 2011-12 campaign, with seven of the 11 teams reaching 20 victories last year (and an 8th that finished with 19).

Included in the group is Neillsville, who went unbeaten on the way to a Division 4 state title last year. Also, the host Beavers advanced to the Division 2 state tournament.

This year's field includes:
Neillsville 28-0
Adams-Friendship 24-1
Ladysmith 24-2
Reedsburg 23-4
Richland Center 22-4
Colfax 21-4
Xavier 20-6
Hayward 19-6
Onalaska 15-10
Deforest 12-11
Dodgeville 12-13

Every team will play at least (3) games on Friday and at least (2) games on Saturday.
Neillsville vs. Richland Center - Friday at 1 pm
Neillsville vs. Ladysmith – Friday at 2 pm.
Neillsville vs. Xavier – Friday at 4 pm
Neillsville vs. Colfax – Friday at 6 pm
Neillsville vs. DeForest – Saturday at 10 am

For more log on to wissports.net




Sports Broadcasts on 107.5 FM, Memories 1370 AM & Today's Best Hits 92.7 FM (WPKG). Central Wisconsin Broadcasting prides itself in providing quality coverage of Cloverbelt and Marawood conference teams.


Tue., May 21st, 2013
Regional Semi-Final @ Neillsville - Girls Softball
Memories 1370 AM - Game time: 5:00 PM

Join Larry Hoeser for football, basketball, baseball, softball and volleyball action.