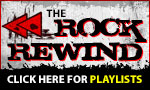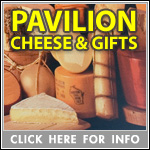 Opelt To Wrestle in Junior National Duals
Friday, June 22nd, 2012 -- 11:25 am
Posted by Larry Hoeser, Sports Director

In the 120 pound Junior Division, Phillip Opelt of Neillsville will be wrestling as a member of the Wisconsin Jr. National Dual Meet team at the Junior National Duals in Oklahoma City next Tuesday thru Saturday.

Phillip took 1st place in both the Freestyle and Greco-Roman Divisions at the State Freestyle/Greco- Roman Tournament last month which qualified him to be a member of the Wisconsin Jr. National Dual Meet Team.

Weigh-ins will be on Tuesday and Phillip's first match will be on Wednesday morning at 8 am.

Phillip is the only wrestler in this part of the state that is part of the Wisconsin team.




Sports Broadcasts on 107.5 FM, Memories 1370 AM & Today's Best Hits 92.7 FM (WPKG). Central Wisconsin Broadcasting prides itself in providing quality coverage of Cloverbelt and Marawood conference teams.


Tue., May 21st, 2013
Regional Semi-Final @ Neillsville - Girls Softball
Memories 1370 AM - Game time: 5:00 PM

Join Larry Hoeser for football, basketball, baseball, softball and volleyball action.