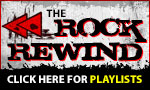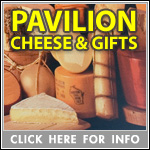 Northwoods League Baseball
Wednesday, June 20th, 2012 -- 5:58 am
Posted by Larry Hoeser, Sports Director

In Tuesday's action, the La Crosse Loggers tied a franchise record, the Rochester Honkers ended their skid and the Chinooks win a wild one in Wausau..


Madison 0, Green Bay 5

Alexandria 6, Rochester 8

La Crosse 9, Battle Creek 4 - The tenth straight win by the Loggers ties a franchise record. These two teams will square off again on Wednesday at 7:05 p.m. ET.

Lakeshore 8, Wisconsin 7 - The Woodchucks put up five runs in the bottom of the seventh to take the lead 6-5, but the Chinooks would come back with three runs in the top of the eighth to put this one away. This series will continue on Wednesday when Lakeshore hosts the Woodchucks for a 6:35 p.m. start.

Duluth 4, Mankato 12

Wisconsin Rapids 8, Eau Claire 7 - The Rafters were led by Aaron Jones (Winston-Salem State). Jones was 2-for-4 at the plate and drove in four runs for Wisconsin Rapids. This series continues Wednesday at 7:05 p.m.

Willmar 9, St. Cloud 4






Sports Broadcasts on 107.5 FM, Memories 1370 AM & Today's Best Hits 92.7 FM (WPKG). Central Wisconsin Broadcasting prides itself in providing quality coverage of Cloverbelt and Marawood conference teams.


Tue., May 21st, 2013
Regional Semi-Final @ Neillsville - Girls Softball
Memories 1370 AM - Game time: 5:00 PM

Join Larry Hoeser for football, basketball, baseball, softball and volleyball action.