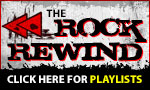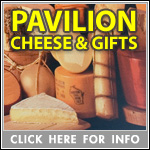 WIAA Regional Quarterfinal Boys Basketball Games Postponed Again
Wednesday, February 29th, 2012 -- 1:48 pm
Posted by Larry Hoeser, Sports Director

Several of the games that were postponed last night have again fallen victim to the nasty winter storm that hit northern Wisconsin last night.

Black River Falls at Baldwin-Woodville - postponed until Thursday, March 1 - 7 p.m.

Wabeno at Assumption - postponed until Thursday, March 1 - 7 p.m.






Sports Broadcasts on 107.5 FM, Memories 1370 AM & Today's Best Hits 92.7 FM (WPKG). Central Wisconsin Broadcasting prides itself in providing quality coverage of Cloverbelt and Marawood conference teams.


Tue., May 21st, 2013
Regional Semi-Final @ Neillsville - Girls Softball
Memories 1370 AM - Game time: 5:00 PM

Join Larry Hoeser for football, basketball, baseball, softball and volleyball action.