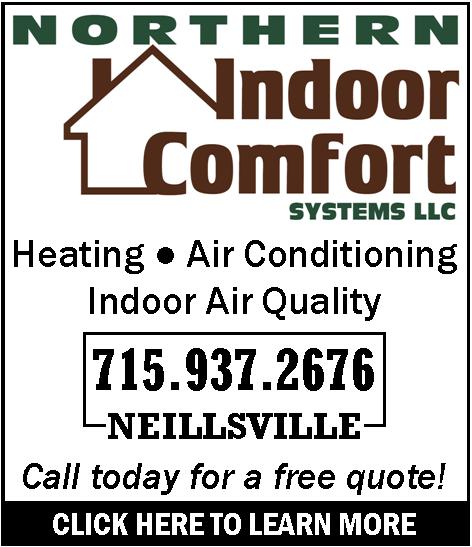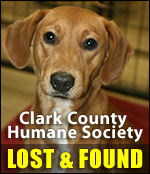 Schoen Is A 2012 WIAA Scholar Athlete
Thursday, April 19th, 2012 -- 12:41 pm
Posted by Larry Hoeser, Sports Director

Senior Dan Schoen of Neillsville High School has been selected as a 2012 WIAA Scholar Athlete. Taylor Varsho and Elliot Ashbeck of Marshfield were also selected.

16 girls and 16 boys from Kenosha to Hurley, have turned in the top classroom and sports performances at Wisconsin's public and nonpublic high schools to be selected as finalists for the prestigious 2012 WIAA Scholar Athlete Award, presented by the Wisconsin Interscholastic Athletic Association (WIAA) and underwritten by Marshfield Clinic.

To determine the top 32 finalists, four boys and four girls are selected from each of four WIAA divisions based on both athletic and academic achievement. Seventeen of this year's 32 WIAA Scholar Athlete finalists have a grade point average of 4.0 to date, while the average GPA is 3.92. All 32 scholar athlete finalists earned a total of 306 letters (an average of 9 letters per athlete) during their first 3-1/2 years of high school.

The 32 scholar athlete finalists were chosen from among 800 seniors nominated by 400 high schools in the state. Every year since 1984, each of the WIAA-member high schools has been invited to nominate one boy and one girl for the WIAA Scholar Athlete award. The average grade point of all Wisconsin student athletes nominated this year was 3.83, and 175 of the nominated student athletes had perfect 4.0 GPAs.

The 2012 WIAA Scholar Athlete Finalists, as well as their families and school representatives, will be recognized at an awards ceremony Sunday, May 6 at the Jefferson Street Inn in Wausau. Each 2012 WIAA Scholar Athlete Finalist will receive a medallion and certificate, and will take with them a special plaque for display in their school's trophy case.

All 800 students nominated for the award by their high school athletic director will be presented with a medal at their school recognizing them as their school's top male or female scholar athlete.

2012 Scholar Athlete Finalists





DIVISION 1 – BOYS

Elliot Ashbeck, Marshfield—Marshfield High School

Gerrit Bruni, Baraboo—Baraboo High School

Scott VanDeLoo, Kaukauna—Kaukauna High School

John Wells, Janesville—Milton High School

DIVISION 1 – GIRLS

Sarah Poirier, Wausau—Wausau West High School

Amanda Prom, Oconomowoc—Oconomowoc High School*

Katelyn Stine, Wausau—Wausau East High School

Taylor Varsho, Chili—Marshfield High School



DIVISION 2 – BOYS

Luke Bjorklund, Reedsburg—Reedsburg Area High School

Mark Dessart, Seymour—Seymour High School

Levi Nayes, Bloomer—Bloomer High School

Ryan O'Donnell, McFarland—McFarland High School

DIVISION 2 – GIRLS

Greta Davis, Waukesha—Catholic Memorial High School*

Alison Olson, New Auburn—Bloomer High School

Tricia Serres, Platteville—Platteville High School

Anna Sudbury, Tomahawk—Tomahawk High School



DIVISION 3 – BOYS

William Doll, Amherst—Amherst High School

Lucas Markiewicz, Pound—Coleman High School

Kent Miehe, Darlington—Darlington High School

Dan Schoen, Neillsville—Neillsville High School

DIVISION 3 – GIRLS

Madeline Haupert, La Crosse—Aquinas High School

Caitlin Maki, Saxon—Hurley High School

Stefanie Siroin, Herbster—Washburn High School

Brie Tennyson, Kenosha—Kenosha Christian Life High School*



DIVISION 4 – BOYS

Nathaniel Behnke, Bruce—Bruce High School

Nathanial Erickson, Prentice—Prentice High School*

Cody Schwartz, Wilton—Brookwood High School

Matt Van Scyoc, Markesan—Green Lake High School*

DIVISION 4 – GIRLS

Jennifer Cassel, Shell Lake—Shell Lake High School

Teagen Harings, Minong—Northwood High School*

Kailee Kamps, Belmont—Belmont High School

Molly Seidel, Nashotah—University Lake School*



*indicates that the student is that school's first statewide winner.







---
VIEW OUR ARCHIVE