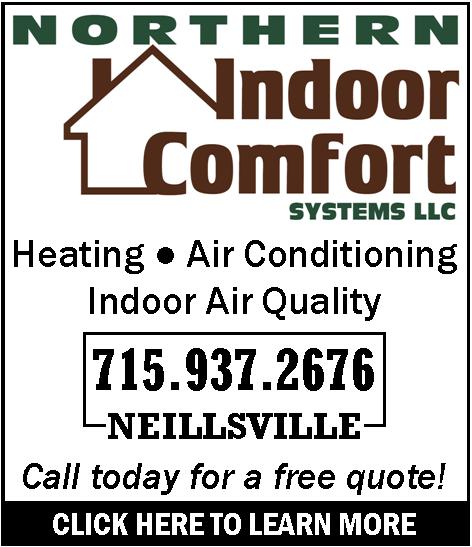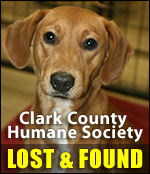 THE HEAT IS ON
Sunday, July 17th, 2011 -- 11:14 am
Posted by Riley Hebert-News Director

From the National Weather Service in La Crosse:

...HEAT WAVE UNDERWAY IN THE UPPER MIDWEST...

.VERY WARM AND MUGGY AIR HAS MOVED INTO THE REGION...AND OUTSIDE
OF AN OCCASIONAL THUNDERSTORM RISK...THESE CONDITIONS WILL
CONTINUE ALL THE WAY INTO NEXT WEEKEND IT APPEARS. THIS COULD BE
ONE OF THE WARMEST AND PROLONGED PERIODS OF HEAT IN TEN YEARS OR
MORE.

EXPECT DAYTIME TEMPERATURES IN THE UPPER 80S TO THE 90S NEARLY
EVERY DAY WITH HIGH HUMIDITY LEVELS LEADING TO HEAT INDICES OF
100 TO 115 DURING THE AFTERNOON AND EARLY EVENING HOURS.
OVERNIGHT LOW TEMPERATURES WILL ALSO REMAIN ABNORMALLY WARM EVERY
NIGHT.

A COMPLEX OR TWO OF THUNDERSTORMS IS POSSIBLE AT TIMES THROUGH
TUESDAY. THE RAIN AND ASSOCIATED CLOUD COVER COULD LIMIT
TEMPERATURES FROM GETTING TOO HIGH ON SOME DAYS BRINGING PARTIAL
RELIEF.

OVERALL THIS EXTENDED PERIOD OF WARM WEATHER COULD BECOME
DANGEROUS IF CARE IS NOT TAKEN. HEAT RELATED ILLNESS COULD ONSET
QUICKLY SO REMEMBER TO TAKE FREQUENT BREAKS FROM THE HEAT...
DRINK PLENTY OF FLUIDS...AND FIND AIR CONDITIONED BUILDINGS TO
REST OR SEEK SHELTER IN.

REMAIN IN CONTACT WITH THOSE THAT MAY NEED EXTRA CARE. HAVE A
PLAN TO GET THEM ACCESS TO AIR CONDITIONING IF NEEDED. PETS AND
YOUNG CHILDREN CAN ALSO BE AT RISK OF DEHYDRATION DURING
PROLONGED EXTREME HEAT.

IAZ008>011-018-019-029-030-MNZ079-086>088-094>096-WIZ017-029-
032>034-041>044-053>055-061-180100-
/O.CON.KARX.EH.W.0002.110717T1700Z-110722T0200Z/
MITCHELL-HOWARD-WINNESHIEK-ALLAMAKEE-FLOYD-CHICKASAW-FAYETTE-
CLAYTON-WABASHA-DODGE-OLMSTED-WINONA-MOWER-FILLMORE-HOUSTON-
TAYLOR-CLARK-BUFFALO-TREMPEALEAU-JACKSON-LA CROSSE-MONROE-JUNEAU-
ADAMS-VERNON-CRAWFORD-RICHLAND-GRANT-
INCLUDING THE CITIES OF...DECORAH...WAUKON...CHARLES CITY...
OELWEIN...ROCHESTER...WINONA...AUSTIN...MEDFORD...NEILLSVILLE...
BLACK RIVER FALLS...LA CROSSE...SPARTA/TOMAH...MAUSTON...
VIROQUA...PRAIRIE DU CHIEN...RICHLAND CENTER...PLATTEVILLE
1035 AM CDT SUN JUL 17 2011

...EXCESSIVE HEAT WARNING REMAINS IN EFFECT UNTIL 9 PM CDT
THURSDAY...

* DANGEROUS HEAT INDEX VALUES ARE EXPECTED THIS AFTERNOON...CONTINUING
THROUGH AT LEAST THURSDAY. TEMPERATURES IN THE 90S AND HIGH
HUMIDITIES WILL RESULT IN AFTERNOON HEAT INDEX VALUES IN THE 100
TO 115 RANGE. LOOK FOR OVERNIGHT LOW TEMPERATURES ONLY IN THE
MID 70S.

* THIS PROLONGED HEAT WILL HAVE A LIFE-THREATENING IMPACT. THOSE
WITH CHRONIC HEALTH CONDITIONS AND THE ELDERLY ARE AT GREATEST
RISK. MAKE SURE OUTDOOR PETS HAVE PLENTY OF WATER AND SHADE.

PRECAUTIONARY/PREPAREDNESS ACTIONS...

TAKE EXTRA PRECAUTIONS IF YOU WORK OR SPEND TIME OUTSIDE. WHEN
POSSIBLE...RESCHEDULE STRENUOUS ACTIVITIES TO EARLY MORNING OR
EVENING. KNOW THE SIGNS AND SYMPTOMS OF HEAT EXHAUSTION AND HEAT
STROKE. WEAR LIGHT WEIGHT AND LOOSE FITTING CLOTHING WHEN
POSSIBLE AND DRINK PLENTY OF WATER.

TO REDUCE RISK DURING OUTDOOR WORK...THE OCCUPATIONAL SAFETY AND
HEALTH ADMINISTRATION RECOMMENDS SCHEDULING FREQUENT REST BREAKS
IN SHADED OR AIR CONDITIONED ENVIRONMENTS. ANYONE OVERCOME BY
HEAT SHOULD BE MOVED TO A COOL AND SHADED LOCATION. HEAT STROKE
IS AN EMERGENCY...DIAL 9 1 1.





---
VIEW OUR ARCHIVE