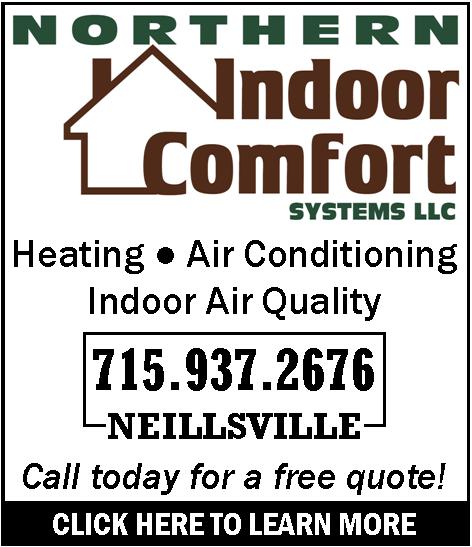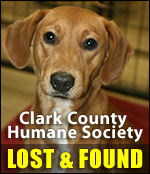 CLARK COUNTY BACKS AWAY FROM HOUR REDUCTION PLAN
Wednesday, November 14th, 2007 -- 8:37 am
Posted by Riley Hebert-News Director

Clark County's 405 full time employees can breathe a collective sigh of relief.

Tuesday night, the Clark County Board voted down a resolution that would have cut full time employees from 40 hours, down to 38 3/4 hours a week.

The Sheriff's Department and Economic Development Corporation were other big winners as the County Board approved several amendments to the proposed 2008 budget last night.

The board passed a budget that will levy just over $11.7-million from county property owners, a 3.86% increase from the current budget. The mil rate will be set at $7.15 per thousand dollars of property, just a slight increase over the current budget.

The first battle of the meeting, which ran until 11 p.m., was over the proposal to cut an hour-and-a-quarter from full time employees' workweek. The recommendation came from the finance committee in an effort to stave off layoffs and replenish fund balances.

During the public hearing, Rollin Opelt, a county employee from Neillsville, questioned if the county board could trim some of their own budget.

"I pay my taxes every year just like everyone else in this room. We've got four elected committees with eighteen board members on them; we've got 35 standing committees with approximately 160 people on them. Do we need all these committees?" Opelt asked. "Can we combine or cut like you want to do with the workers?"

And Opelt warned the move may have some consequences during the Spring Election. "How many elections are won or lost by ten votes on this County Board? Go ahead, try it."

Board Chairman Wayne Hendrickson of Unity, who initially supported the proposal, urged the board to vote against it. He said he changed his mind when the final state budget allowed the county to raise more money through the levy.

"We're having a hard time getting our work done with our time schedule like they are right now, which is 40 hours a week," Hendrickson claimed. "If they have to cut back, some of the work is not going to get done."

But Greenwood-area supervisor Rodger Ashbeck spoke in favor of the resolution, explaining the budget was only getting worse. The county allotted around $1.6-million of its existing $13-million in fund balances. If the county continues dipping into the balance at the current pace, they would run out of cash in around 4 years.

"Any employee of Clark County deserves a decent wage, I'm bringing this up to show this board where we are heading to. There is no money in these certain accounts," Ashbeck said.

He also noted some departments' budgets used best-case scenarios to balance. "And if these people cannot balance their accounts, there are no fund balances to pull from. Absolutely zero," Ashbeck warned

"We just looked at the wages and insurance and we had a deficit of over $700,000 without anything else."

In the end, the resolution failed on a vote of 8-19.

Also last night, the board passed three amendments:

The first alloted $70,000 of levy money to reinstate the drug officer position, which was cut during the budget-writing process. It passed 25-2.

The second amendment transfered around $35,000 from Forestry and Parks Department fund balances to pay for a new full time recreation officer to patrol the county's trail system, although Sheriff Louis Rosandich conceded he could not guarantee the new position wouldn't spend time on patrol. That amendment passed 17-10.

The final amendment took $50,000 from Forestry and Parks fund balances and spent it on the Economic Development Corporation. The amendment passed 16-11.

The budget passed 25-2.

Tune in to In Depth Thursday morning at 9:03 as we take a more in depth look at the budget. In Depth airs every Tuesday and Thursday morning on Memories 1370.





---
VIEW OUR ARCHIVE